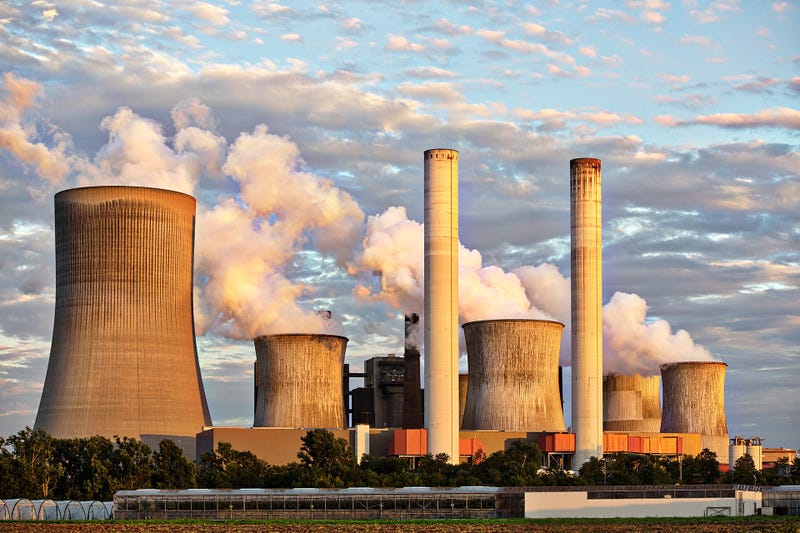 One could be forgiven for thinking that renewable energy is by far the most subsidized form of power. But those yelling the loudest about the high costs of renewables know they are drowning out an important and detrimental fact to their argument: fossil fuels are hardly supporting themselves.

In the lead up to the G20 meeting in Hamburg, Germany this week, a new report finds that G20 nations provide nearly four times more public financing to fossil fuels than renewable energy. It also shows that the U.S. is providing $6 billion per year in public financing for fossil fuel projects abroad.
Released Wednesday by Oil Change International, Friends of the Earth U.S., the Sierra Club and WWF European Policy Office, the report details for the first time public support for energy projects from G20 public finance institutions—i.e. institutions controlled by or backed by governments, including overseas development aid agencies, export credit agencies, and multilateral development banks such as the World Bank.
The results show that financing for oil, gas, and coal projects from these sources average $71.8 billion per year between 2013 and 2015, while clean energy got $18.7 billion annually.
The authors of the report, entitled "Talk is Cheap: How G20 Governments are Financing Climate Disaster," are using the findings to draw attention to what they see as a major case of "cheap talk" by wealthy nations pledging to reduce greenhouse gas emissions but continuing to prop up fossil fuels.

"When the G20 countries committed to the Paris Agreement, they made a pact with the world that they would take meaningful steps to reduce their carbon emissions in an effort to avert the worst effects of the climate crisis," said Nicole Ghio, a senior international campaign representative at the Sierra Club. "But as we now know, these countries have been talking out of both sides of their mouths. It's unconscionable that any nation would continue to waste public funds on fossil fuels when clean energy sources like wind and solar are not only readily available but are more cost-effective and healthier for families and communities across the globe. It is past time for G20 nations to stop subsidizing fossil fuels once and for all."

The coalition of NGOs finds the G20 public finance for the exploration for new reserves of oil, gas, and coal to be "particularly egregious" because of the need to keep the majority of discovered reserves in the ground to avoid the worst impacts of climate change.

Of the total public financing reviewed, $13.5 billion went to this type of exploration, with Japan providing the most at $3.4 billion a year, followed by South Korea, the U.S., and China.
Meanwhile, Russia and Argentina provided zero public financing for green energy and more than $1 billion each for fossil fuels.
So even as global leaders (aside from President Trump) assert strong intentions to dramatically limit funding for fossil fuel projects, actions continue to speak louder than words.

"G20 leaders may like to talk about climate, but it's clear their talk is cheap," said Kate DeAngelis, international policy analyst at Friends of the Earth U.S. "While praising each other for investing in renewable energy at home, they bankroll billions of dollars for dirty fossil fuel projects in developing countries."
This is especially the case with Germany, host of the upcoming G20 summit and global climate action leader. The report found that the country provided $3.5 billion annually in public finance for fossil fuels between 2013 and 2015 compared to $2.4 billion annually for clean energy.
For the foreseeable future, government finance for fossil fuel production will continue to undermine climate action in three important ways, according to the report:

Lowering the cost of carbon emissions, thus undermining carbon pricing;
Driving high carbon lock-in;
and making uneconomical dirty energy economical.