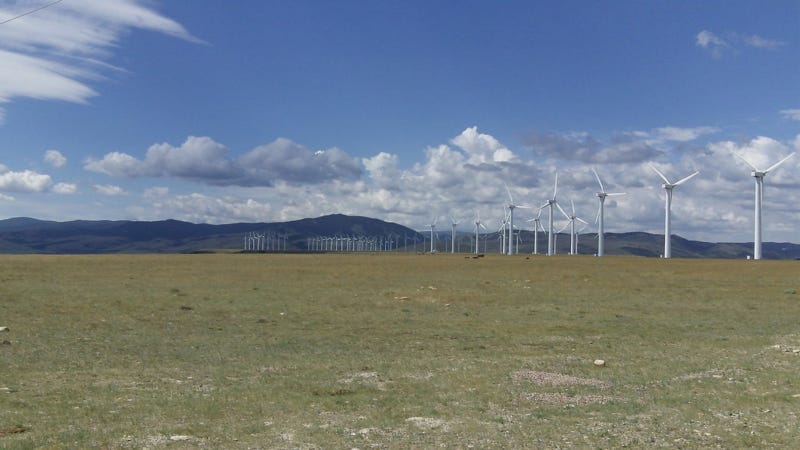 Two years after the U.S. saw record growth in wind energy, congressional inaction could bring new project investment to a halt.
Most wind energy development still relies on a production tax credit to get off the ground. This credit has allowed it to grow at a more than 30 percent annually since 2001. Wind now comprises more than 5 percent of all U.S. electricity generation.
But the credit is now up for a renewal, and its fate is in the hands of a lame-duck Congress — you know, the Congress that boasts one of the worst approval ratings of all time, and which even at full strength now struggles to pass legislation.
"We have seen party leaders send out conciliatory messages, but it is not yet clear what the level of comity between them will be," the chief energy lobbyist for Warren Buffett, who has largest wind farm investments, told UtilityDive contributor Herman Trabish.
We already know what happens in the absence of that comity — here's the chart, from the American Wind Energy Association:
Since 1997, Congress has punted on extending the tax credit four times. Because large wind projects tend to be capital intensive, planners need months to get them up and running. Wind installation growth has collapsed for a year or more each time the credit was delayed.
Given that the UN has called for the elimination of all pure fossil fuel production by 2100 to address climate change, there would seem to be major impetus for Congress to take action.
But we know they have a tendency to do just the opposite.
Rob covers business, economics and the environment for Fusion. He previously worked at Business Insider. He grew up in Chicago.