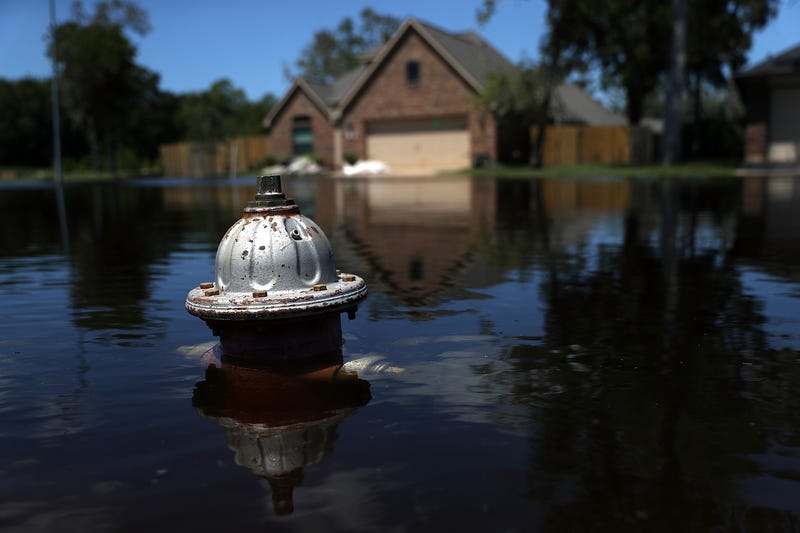 Harvey, Irma, Maria, Jose and Lee: this September has been the most active month for Atlantic hurricanes in recorded history, breaking the record for the number of times a hurricane hit land with such intensity and leaving behind severe damage and more than a hundred dead.

"Of all the times recorded since 1981 that a hurricane made landfall in the Atlantic as Category 5, a quarter of them have occurred this season, which is a remarkable statistic," said Brenden Moisés, a researcher at the National Hurricane Center. He went on to explain that there's no precedent in the last half-century for Category 5 storms making landfall so frequently in the same season.
Here are just some of the stats that have made 2017 such a devastating storm season:
We have seen six Category 5 landfalls in the Atlantic Basin this year, according to a tweet by Dakota Smith of the National Center for Atmospheric Research (NCAR).
"The Atlantic has generated 35 hurricane days this September - the most in Atlantic calendar month on record," Dr. Phil Klotzbach of Colorado State University explained on Twitter.
But there's more: This table put together by climatologist Brian Brettschneider, Anchorage-based environmental planner and climatologist, lists the months of greatest activity in the recorded hurricane seasons. 2017 tops the list.

So, how many more hurricanes are left for 2017?
"Everyone wants us to tell them how many more hurricanes are left this year and what category, but that is impossible to do," Robert Molleda of the National Hurricane Center in Miami told Project Earth. "What we can do is explain that the surface temperature of the water remains quite warm and that there is much humidity in the atmosphere. That means that the conditions conducive to the formation of strong storms are still there."
Officially, the 2017 hurricane season does not end until November 30th.
At the beginning of the season, NOAA predicted the formation of 11 to 17 tropical storms; 13 have already formed. The NOAA forecast also predicted that between five and nine of the storms could reach strong enough winds to be called hurricanes, and that up to four hurricanes could reach a major category of 4 or 5. So far, Harvey, Irma, Jose and Mary have reached that category.
"At the beginning, we predicted that it would be a season above normal and this has happened," explained NOAA's Geff Bell, who requested that all people remain attentive to the weather authorities and compliant with broadcasted emergency alerts.

Based on the original forecasts, there still might be more storms to come. Bell also pointed out that traditionally, the most active part of the season occurs in September and October. It's worth highlighting that although 2017 (and the month of September in particular) have been an exceptionally active season, the record of the worst overall season is still held by 2005.

This article was originally published by Univision Planeta