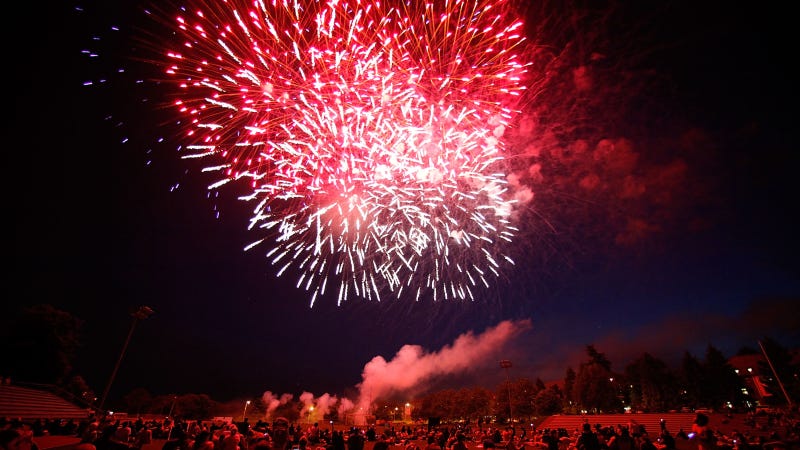 Faced with weather conditions turning their states into kindling, several counties in Montana and Washington have banned fireworks.
Officials placed the damper on patriotic, pyrotechnic fun following a forest fire that raged through eastern Washington on Tuesday, consuming 3,000 acres and destroying 30 homes. No one has been injured so far in the fire, which likely was caused by human action.
Temperatures are at record highs (and precipitation at record lows) in many western states, and officials say the danger for fire is "extreme." The Montana ban also applies to campfires, the Missoulian reported.
"We don't want to have any careless activities causing additional fires for us," Fire Chief Mike Burnett of Chelan County, Washington, told the Los Angeles Times. "Just give us a break, please."
Meanwhile, other states around the country are ending or weakening fireworks bans. People can buy fireworks in parts of New York for the first time in a century, and Georgians can now buy small fireworks as well.
But as scientists predict that climate change will lead to hotter and dryer weather across the U.S., prohibitions against fireworks could grow. In 2012, one of the hottest summers on record, fireworks displays across the country were canceled due to weather conditions.
Casey Tolan is a National News Reporter for Fusion based in New York City.