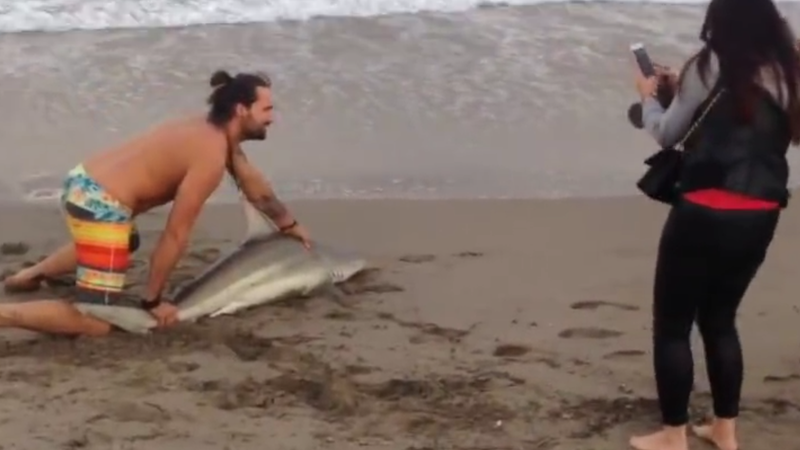 Most people worry about being attacked by a shark while swimming in the ocean, but maybe sharks need to stark worrying more about individual human attacks. A few days after a group of beachgoers in Argentina were photographed passing around a rare, beached dolphin that eventually ended up dead, over the weekend a man on a Florida beach snagged a shallow-swimming shark for a few choice selfies.
Caught on film by Ashleigh Walters, a television news reporter from the local NBC affiliate WPTV, the video captures the Palm Beach incident in which the clearly unhappy and thrashing shark is dragged along the sand by its tail. The man appears to strike several Baywatch-inspired muscle shots during the minute-long photo shoot.
Eventually another man comes by and helps release the disoriented shark back into the sea. According to Walters' Facebook page the shark was eventually "put farther into water after end of video. It did not resurface for several minutes."
The video has elicited hundreds of comments, most of them expressing outrage over the way the shark was treated.