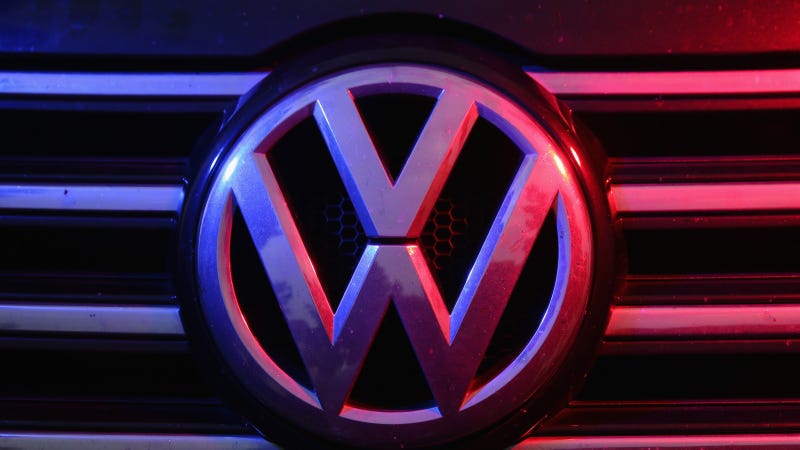 Remember Dieselgate?
A quick refresher: Last September Volkswagen was caught using deceptive software in about 11 million of its diesel cars to help them illegally pass emissions tests.
The fallout from the revelations has been massive, and in July the company agreed to pay up to $14.7 billion to settle claims associated with the scandal in the U.S. This would be one of the biggest consumer class-action settlements ever in the United States, according to The New York Times.
This week, a year since the scandal broke, company shareholders are seeking $9.2 billion in damages. On Monday alone, more than 750 lawsuits were filed in a German court.
A new development finally gives the company something to smile about.
On Thursday, Volkswagen was awarded the Ig Nobel Prize in Chemistry for "for solving the problem of excessive automobile pollution emissions by automatically, electromechanically producing fewer emissions whenever the cars are being tested," according to a statement by Ig Nobel officials.
Ig Nobel Prizes, a parody of the highly esteemed Nobel Prizes, are awarded for "improbable research" that first makes people laugh, and then makes them think.
Volkswagen found itself in some pretty good company in an awards ceremony meant to honor trivial achievements in scientific research.
The Biology Prize went to Charles Foster, who lived in the "wild as, at different times, a badger, an otter, a deer, a fox, and a bird" and to Thomas Thwaites, who went to great lengths to live as a goat among other goats on a hillside. Thwaites considered his endeavor both scientific and artistic.
The Peace Prize went to a group of researcher for their scholarly study called "On the Reception and Detection of Pseudo-Profound Bullshit".
And the Economics Prize went to a team that studied the perceived personality of rocks.
As The BBC points out, there's more to the awards than just weird science humor.
"On the surface, all the celebrated research sounds a bit daft, but a lot of it—when examined closely—is actually intended to tackle real-world problems. And nearly all of the science gets published in peer-reviewed, scholarly journals."
The real Nobel Prizes will be announced in a few weeks. Misleading emissions data is unlikely to get acknowledged at that unveiling.