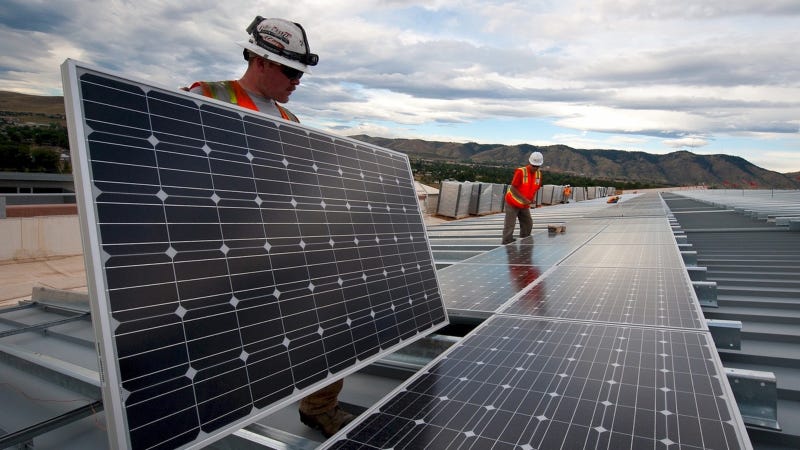 When Ryan Popple was deployed to Iraq in 2003, he was part of the 4th infantry and at the time was tasked with unloading a brigade's worth of howitzers, tanks, and armored personnel carriers into a harbor in Kuwait. Iraqi forces were intermittently firing surface to surface missiles into Kuwait to try to interrupt the deployment of forces, and they were trying to just get lucky and hit anything going in or out of Kuwait, but oil tankers in particular.
"It was just bizarre," said Popple. "Among all sorts of mayhem, the oil and gas industry was working alongside us, totally unperturbed by the fact that a lot of people were about to die north of the border when the war began. Their job was to just keep pumping the oil, to get it into the ships, get it out, and get it into your local Exxon station so someone can fill up their SUV."
Popple said we tend to think that the 80-100 million barrels of oil that flow through the global system on a daily basis will just keep happening, regardless of what happens. After leaving the Army, he was convinced the energy framework that the U.S. was operating in was absolutely a tinderbox, and people had no idea how unstable it was.
"Human beings have an amazing ability to ignore threats they can't see," said Popple. "If you want to sleep better at night, then you just shouldn't pay attention to the world. That's what works for most Americans."
The energy paradigm we function in, and more generally the threat and impact of climate change, strike outside of our day-to-day field of vision. While we hear chatter about receding polar ice or the threat of rising sea levels, very few of us think we will actually see massive parts of places such as Brooklyn underwater.
The remoteness of climate change leads us to think of it as more of an existential threat, and this inherently influences how urgently we hope to address it. In some instances, the denial of climate change itself leads to outright dismissal and disbelief. Some of the places that are most affected by global warming though are places where the U.S. military is currently deployed like Iraq, Syria, and Afghanistan. When soldiers come face to face with the threats global warming poses, or are exposed to the inherent unsustainability of fossil fuels, the issue of climate change becomes not just a political issue or a hypothetical argument but something very real.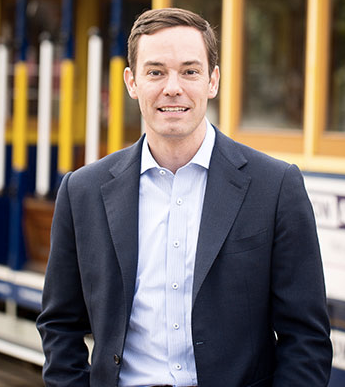 "I think like a lot of people who served in Iraq, especially, and also to an extent in Afghanistan, the first thing that really struck us was the connection between energy and security," said Michael Breen, former U.S. Army Captain and now President and CEO of the Truman Project.
Breen said his experiences in the Army helped shape his desire to address climate change and energy dependency when he left. These goals led him to the Truman Project, a nationwide community of veterans, civilians, policy experts, and political practitioners dedicated to fighting for America's promise "on the battlefield, the campaign trail, and in the halls of government." The organization seeks to address generational challenges.
Breen might seem unique, but data from the 2017 U.S. Energy and Employment Report back him up. Veterans enter areas of clean energy technology and manufacturing at higher rates than other industries. In the wind energy sector, veterans make up 11.5% of the industry, while the national workforce average is only 7%. Similarly, when it comes to the solar industry, veterans make up 11.1%. Solar and wind industries are creating jobs at a rate over ten times faster than that of the rest of the U.S. economy.
"Climate change is one of the major, if not the the major, national security challenge of the long-term," said Breen.
Trump Takes Opposing View, Ignoring Evidence
President Trump, commander-in-chief of U.S. military, disagrees though. He's repeatedly targeted environmental regulations as burdens on job creation and sees actions taken to protect the climate as job-killing. In his most striking policy attack on the environment to date, Trump recently signed an executive order aimed at rolling back, among other regulations, the Clean Power Plan, one of Obama's most notable accomplishments regarding climate.
"My action today is latest in steps to grow American jobs," said Trump, according to CNN. And in an interview on ABC, Scott Pruitt, head of the EPA, said "the executive order will address the past administration's efforts to kill jobs throughout the country." This is despite the fact that a report from the Environmental Integrity Project which examined federal data found that "only 0.2% of "mass" layoffs – layoffs of 50 or more workers – are caused by government intervention or regulations, including environmental regulations.
Yet the U.S. military has recognized the risks of climate change for years now.
"Climate change will affect the Department of Defense's ability to defend the nation and poses immediate risks to U.S. national security. The Department is responding to climate change in two ways: adaptation, or efforts to plan for the changes that are occurring or expected to occur; and mitigation, or efforts that reduce greenhouse gas emissions," reads the Department of Defense's "Climate Change Adaptation Roadmap," released in 2014.
Breen said he thinks "the rhetoric of the current administration has been difficult and somewhat troubling." He hopes, though, that there could be a real opportunity to finally take what should not be a political issue and move it to a less contentious space in the national conversation where it can more easily be acted upon.
"Renewables are reaching a point economically where they are extremely viable," Breen said. "Jobs are being created and this is a growing industry where wealth is being created. The administration has committed itself to being a very pro-business, pro-industry, and pro-jobs administration. There is a clear opportunity in renewables to do that."
In a statement released in response to the executive order, Breen said "yet again, as is so often the case, the Trump administration is pushing U.S. policy backwards rather than forwards."
The Promise Of The Shifting Energy Paradigm
Popple has gone on to become the President and CEO of Proterra, the leading innovator of zero-emission, battery-electric buses. He was also an early employee of Tesla Motors, where he was senior director of finance, with a focus on strategic planning, technology cost reduction, and corporate finance. While he admits he wasn't readily familiar with climate change when he first entered the military, and didn't really begin grappling with it until he was engaging with energy and climate change classes while attending business school at Harvard, he left the Army with an acute appreciation of how unsustainable and risky our energy structures were.
Andrea Marr, who was a Gunnery Ordnance Officer on the USS Princeton, saw similarly unsustainable parts of America's energy paradigm when her ship was tasked with oil platform defense in the Persian Gulf.
"That was probably the first time I made the connection that the oil we were protecting was going to get tankered to be refined somewhere and then basically going to end up back in a ship like mine, all to be able to continue protecting the oil platforms so it can be transported to other places," said Marr. "The cycle of fossil fuels has just been never ending, and as a society we are so incredibly reliant on it. I remember thinking there has got to be a better way to do things in a cleaner and much more efficient way."
Marr is now the Vice President of Energy Services at Regatta Solution Inc, where she is responsible for Regatta's energy efficiency and sustainability programs. She works with companies, often, to try and figure out how to make them more energy resilient, and in some instances, take them off the U.S. electrical grid entirely.
"Those are the clients I get excited about and have fun working with," said Marr. One big client she's working with right now is Sierra Nevada brewery, which has developed a microgrid combining solar, storage, and co-generation so that they don't have to pull any power off the grid if they don't want to.