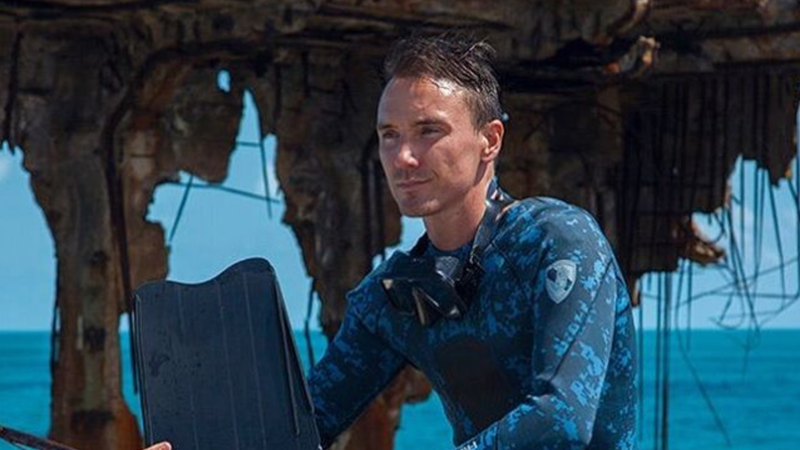 Sharks don't have too many friends in this world. Most sea creatures flee from them, and humans have unfairly labeled them as man-eaters (in the U.S., about one person is killed every two years from sharks; by contrast, about 30 Americans are killed every year by falling furniture). To top it off, roughly 100 million sharks are killed every year by humans, an unsustainable number. But filmmaker and conservationist Rob Stewart has long been a champion for these misunderstood creatures.
Stewart has devoted much of his life to exploring the vulnerability and importance of the world's sharks. He is best known for his film Sharkwater which is focused on global shark fishing and the devastating effects that such a culling has on the world's oceans. Stewart was in the process of producing his next documentary, Sharkwater: Extinction, when he went missing.
Stewart was undertaking a series of deep underwater dives near Islamorada in the Florida Keys, when his crew lost track of him. His whereabouts are still unclear, and U.S. Coast Guard, as well as friends and co-workers have been searching for Stewart since Tuesday evening. The senior chief of the U.S. Coast Guard Jeremy Weaver, explained in an interview with CBC Toronto that Stewart "resurfaced at the end of the dive, and as the boat was turning around to pick him up, he went back under — and was not seen again." It's unclear why Stewart went back under, but it may have been exhaustion from diving to such depths. He had reportedly completed three deep dives that day.
A Coast Guard Senior Chief explained that the team had been searching for Stewart nonstop since Tuesday evening, stating that "as long as there's a chance of survival, we're going to search. We remain hopeful that we'll be able to find him alive." Stewart's family has set up a GoFundMe campaign to help with the extensive search and rescue operation. It's encouraging that, at the time of writing, the page had raised almost $100,000.
Stewart's sister, Alexandra Stewart, posted on Facebook on Thursday morning with an update on the search:
Tyler MacLeod, Rob's friend and coworker, also sounded an alarm on Wednesday:
Paul Watson, the leader of Sea Shepherd, the marine wildlife conservation organization, has sent one of its Florida based boats to help in the search. Watson posted the following message on Facebook:
Rob Stewart's Instagram had the following message yesterday:
The ocean is holding its breath, hoping that Stewart surfaces.