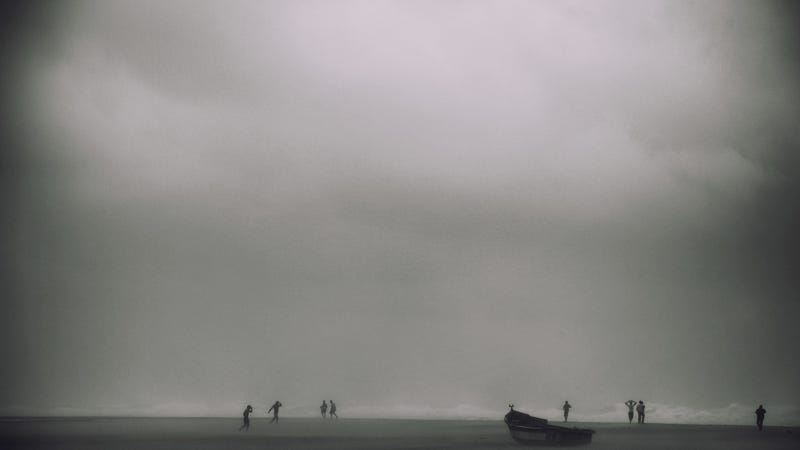 Chennai, the capital of the south Indian state of Tamil Nadu, is accustomed to rainy seasons and dry seasons. But this coastal city, with a metropolitan population of nearly seven million, hasn't seen anything like the relentless rains battering it in at least a century.
Over the course of November, the unprecedented rains changed this commercial and industrial center into a flood zone with nearly 200 rain-related deaths. The situation has become so dire that on Tuesday the Indian army was deployed to "undertake rescue on a war footing" as described by the Times of India. Many residents have been left without access to electricity and schools have been closed for Tuesday and Wednesday.

Transportation in and out of the city is also crippled, as numerous trains and flights have been canceled. On Wednesday, it was announced that Chennai's international airport would be closed until at least Sunday, Dec. 6, as heavy rains are expected to continue through the week.
As for climate change's role in the situation, while no one event can be entirely attributed to the build up of greenhouse gases in the atmosphere, it is feeling pretty climate changey.
Chandra Bhushan, Deputy Director General of Delhi-based Center for Science and Environment, said Chennai is "now experiencing the full blown impacts of climate change."
"The extreme rainfalls that Chennai is experiencing is a direct outcome of our ever warming planet," he said.
Harjeet Singh of Action Aid India, said that while "we cannot say that it is 100% because of climate change" it is a contributing factor.

"Here we are talking about the scale of destruction and such rains which have happened after 100 years," he said. "If we look at the disasters in the last five years, from Kashmir to Uttarkahand, if we see the trend, it becomes clear that it is because of climate change."
In Chennai, another part of the story may be recent unrestrained construction that has impeded the region's natural resistance to flooding as wetlands have been replaced by the trappings of development.
As Quartz reports, with the government's response not up to the rescue task at hand, citizens are using social media to fill the void.
With the Paris climate summit underway, India is playing a crucial role. The country of over a billion people is poised to become a major carbon emitter in its quest to bring electricity to hundreds of millions of people. At the same time, local air pollution associated with coal-fired power plants and vehicle exhausts has made many of the larger cities subject to very low air quality. Indian leaders are focused on massively scaling up clean energy production in the years to come to meet both local and international targets.
For the moment, India has its hands full with the devastating floods.