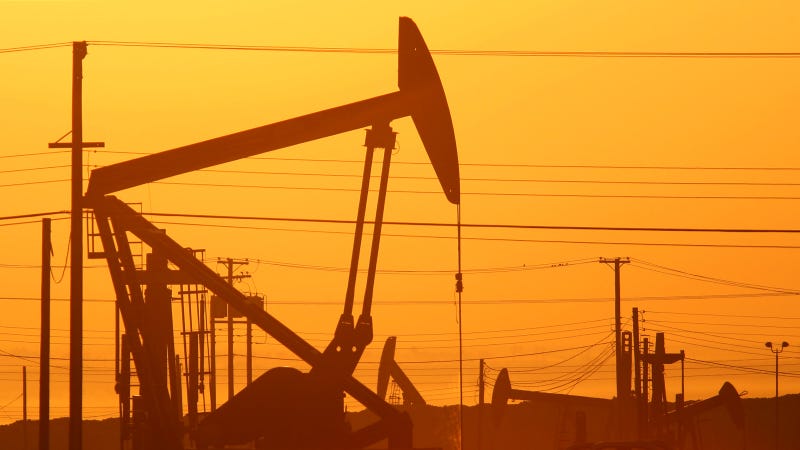 In a seeming rebuke to proponents of accelerating green energy deployment in America, U.S. Interior Sec. Sally Jewell said Americans must accept that fossil fuels will represent the substantial part of the country's power source for the foreseeable future.
Jewell told the Palm Springs Desert Sun that while the nation will eventually transition to an economy that is "not as dependent" on fossil fuels as it currently is, for now, the nation depends on coal, oil and gas.
In California, she noted, "There are many, many miles driven every day. We don't yet have solar-powered cars."
She continued:

It's going to take a very long time before we can wean ourselves from fossil fuels, so I think that to keep it in the ground is naïve, to say we could shift to 100 percent renewables is naïve. We really have to have a blend over time, and a transition over time, that recognizes the real complexity of what we're dealing with.
The comments were indirectly aimed at the "keep it in the ground" movement, which seeks to block the U.S. from issuing any new leases to drill for coal, oil and gas on federal lands. Most recently, approximately 200 movement members with signs and large banners staged a climate rally in April outside of the Bureau of Land Management's oil and gas lease sale in Santa Fe, N.M.
"Affordable renewable energy alternatives are not only available today, they offer our generation the opportunity for good paying jobs and the prospect of a future to look forward to," Castille Aguilar, a youth organizer with Earth Care in Santa Fe said according to a release from the Center for Biological Diversity.
In an email, Bill McKibben said that perhaps the movement was naive "…to think that in the hottest year ever recorded, the federal government might put science ahead of corporate interest.
"But we're sophisticated enough to know we will have to build a movement to make it happen," he added.
Jewell did issue a three-year moratorium on new federal coal leases "as part of an effort to better account for climate change in leasing fees and terms," the Hill noted.
Jewell's comments come as EPA Administrator Gina McCarthy continues to tour the country warning about the risks of climate change. Her latest plea: climate change is a major public health issue, especially for minorities.
"I don't want people to think that EPA is just about big rules, or that climate change is just about polar bears. It really is about direct public health issues like asthma and kids, like cardiovascular and pulmonary disease associated with air pollution," she told U.S. News and World Report.
Rob covers business, economics and the environment for Fusion. He previously worked at Business Insider. He grew up in Chicago.