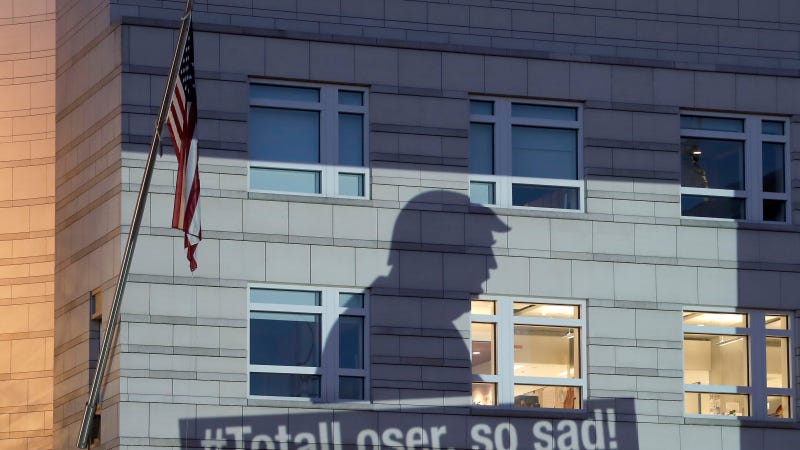 On Monday, over 1,000 major American economic players—including governors, mayors, businesses, investors, and universities—declared they will continue to ensure the United States pursues ambitious climate targets even as the Trump administration tries to squash such efforts.
Signatories include a diverse cross section of American entities, ranging from the state of California to Fortune 500 companies to small community colleges. And it continues to grow by the hour.
The open letter states that Trump's decision to withdraw from the Paris Agreement last week "undermines a key pillar in the fight against climate change and damages the world's ability to avoid the most dangerous and costly effects of climate change."
It also states that the decision is out of line with the best interests of the United States, saying it's "a grave mistake that endangers the American public and hurts American's economic security and diplomatic reputation."
The full statement and a list of signatories can be found at www.WeAreStillIn.com.
Brad Smith, President and Chief Legal Officer, Microsoft, said in a statement that his company remains "steadfastly committed to the sustainability, carbon and energy goals that we have set as a company and to the Paris Agreement's ultimate success. Our experience shows us that these investments and innovations are good for our planet, our company, our customers and the economy."
Governor Terry McAuliffe of Virginia said in a statement:

As the first state in the Trump era to take executive action to limit carbon emissions and create clean energy jobs, Virginia is proud to join this alliance of states, cities and businesses. President Trump's announcement to withdraw the United States from the Paris Climate Agreement does not speak for the states and cities that are committed to fighting climate change and paving the way for a new energy economy. If the federal government insists on abdicating leadership on this issue, it will be up to the American people to step forward—and in Virginia we are doing just that.
Trump officials have tried to downplay the fallout from Trump's decision, which elicited major rebukes from world leaders, media companies, Silicon Valley bigwigs, and many more.
Trump and his small team of outspoken supporters, a role increasingly falling to EPA head Scott Pruitt—known for defending of the fossil fuel industry in the face of basically anything and everything—have also shied away from stating whether or not Trump believes in climate change. Which is both a silly question and a very easy one to answer, one would think.
Other members of Trump's inner circle, including Secretary of State Rex Tillerson and Energy Secretary Rick Perry, have struggled to articulate how Trump plans to leave the Paris accord, renogotiate a new one, continue to be an "environmental leader", create lots of new jobs by doing away with a non-binding treaty, and avoid saying whether or not he believes in climate change.
The open letter was coordinated by The B Team, Bloomberg Philanthropies, Center for American Progress, Ceres, CDP, Climate Mayors, Climate Nexus, C40, C2ES, Georgetown Climate Center, ICLEI, National League of Cities, Rocky Mountain Institute, Second Nature, Sierra Club, We Mean Business, and World Wildlife Fund.