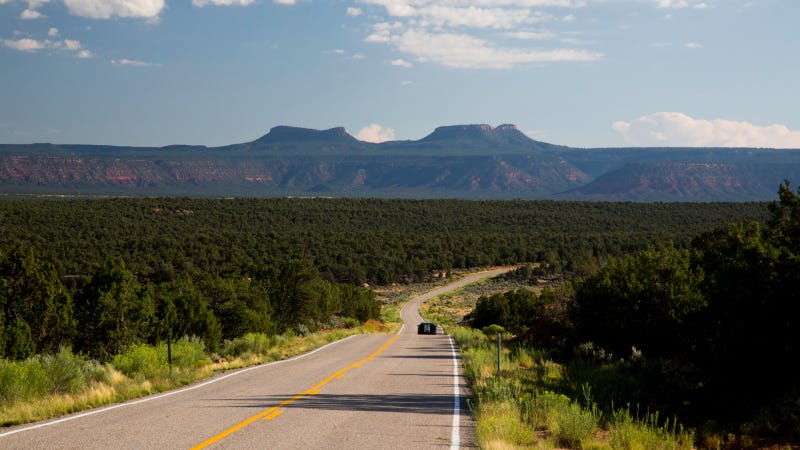 Here's what Trump's latest executive order means for our national monuments.
The order, which Trump will sign Wednesday, directs the Interior Department to review all national monument designations over 100,000 acres made from 1996 onwards.
That includes between 24 and 40 monuments — notably, Bears Ears and Grand Staircase-Escalante in Utah, and Mojave Trails in California.
During the review, the Interior Department can suggest that monuments be resized, revoked, or left alone, Interior Secretary Ryan Zinke said at a briefing on Tuesday. We can expect a final report this summer that will tell us which monument designations, if any, will be changed.
Environmental groups are already voicing opposition. If designations are removed, it could make it easier to eliminate protections and open land to special interests like fossil fuels.
Zinke, a self-proclaimed conservationist, said, "We can protect areas of cultural and economic importance and even use federal lands for economic development when appropriate — just as Teddy Roosevelt envisioned."
In between further adulations of his hero, Zinke said that he would undertake the "enormous responsibility" with care. "No one loves our public lands more than I," he said. "You can love them as much — but you can't love them more than I do."
This article was originally published by Grist and is reproduced here as part of Climate Desk.
Writer for Grist.