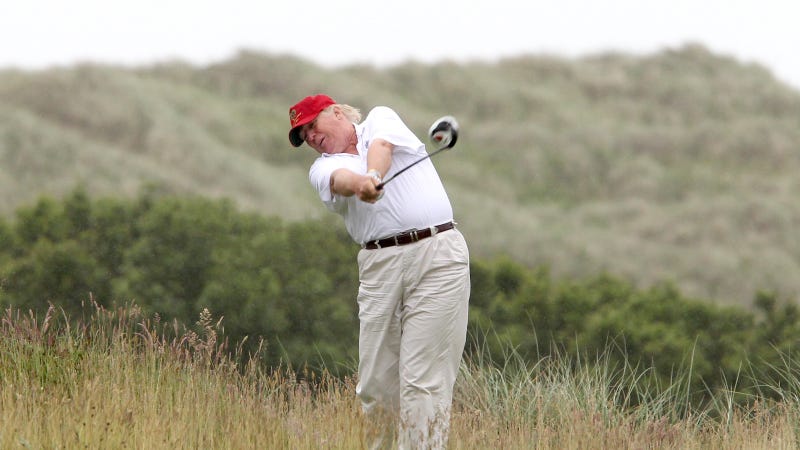 Donald Trump has made his opinions on climate change clear over the years.
Given all that, you might think Trump believes governments should reject expensive projects that aim to fight the effects of climate change, right?
Or maybe you thought that before this obvious setup for some hypocrisy-shaming.
A Politico investigation into Trump's permit applications has found that Trump really cares about the effects of climate change when it comes to protecting his prized European golf courses.
Politico found that, in an application to build a coastal wall around a golf resort in Ireland, Trump's company Trump International Golf Links Ireland explicitly cited the risk of sea-level rise and extreme weather due to climate change.
The Trump campaign has not made any public comment about the application.