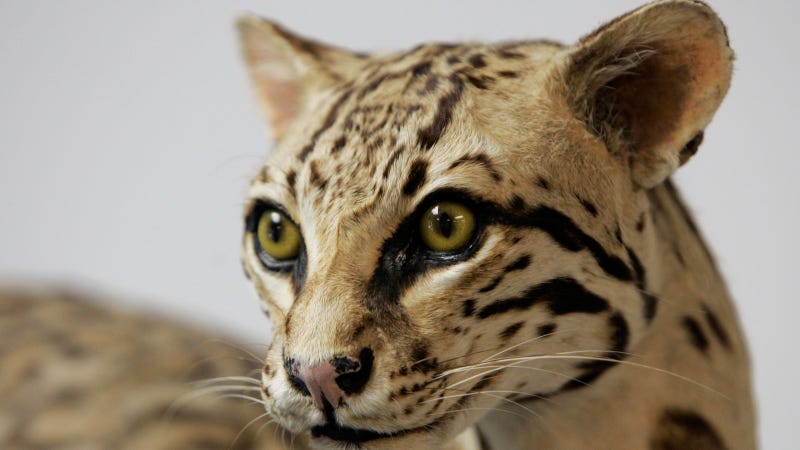 President Donald Trump's proposed $20 billion monument to his insatiable fear of "the other" wouldn't only stop undocumented people from entering the country, it would also harm the ecosystems and migratory patterns of over 100 threatened and endangered species, The Washington Post reported.
Trump signaled earlier this week he would move forward with construction of a massive 1,300-mile expansion of the border walls and fences that currently separate the U.S. and Mexico, a former project of the George W. Bush administration that was scrapped because it was ridiculously expensive and impractical.
Before a federal agency can build a wall of this magnitude, the Endangered Species Act requires the agency to request "information whether any species which is listed or proposed to be listed maybe present in the area of such proposed action." In response to that law, the U.S. Fish and Wildlife Service last May published a list of over 100 threatened or endangered species, including jaguars, mountain lions, ocelots, and lots of migratory birds, that could be affected by Trump's proposed wall, from California to Texas. The USFWS titled the report, simply, "Trump Wall."
That has scientists like Penn State University's Jesse Lasky, who has studied the effects on wildlife of existing border walls and fences in the area, worried. In a 2011 study, Lasky found that "at risk of extinction are smaller populations of wildlife that occur in more specialized habitats."
"At the border wall, people have found large mammals confounded and not knowing what to do," Lasky told The Washington Post.
Wildlife animals migrate in search of food, to mate or in response to changing climate or habitat conditions. Border walls and fences aimed at keeping immigrants and refugees out of countries in other parts of the world have had disastrous consequences for some local wildlife species. And as the effects of climate change modify wildlife habitat, nothing blocks and animal's ability to adapt better than a giant wall.
In Slovenia, which in the past few years has erected 111 miles of barbed-wire fence on its border with Croatia to keep out refugees, "a slew of mangled animal carcasses—especially deer—have been found," The Washington Post reported.
"These events are horrid," Slovenian biologist Aleksandra Majic told the Post. "What is worrying in the long-term is the fragmentation that such fences cause."
Concerns like these also are heightened given Trump's recent social media gag order on employees at the Environmental Protection Agency and other federal agencies, many of whom are terrified of the president's anti-environmental policy promises.
Something tells me that if Trump has such little regard for the people trying to cross the border, he'll care even less about the endangered animals stuck in migratory limbo.