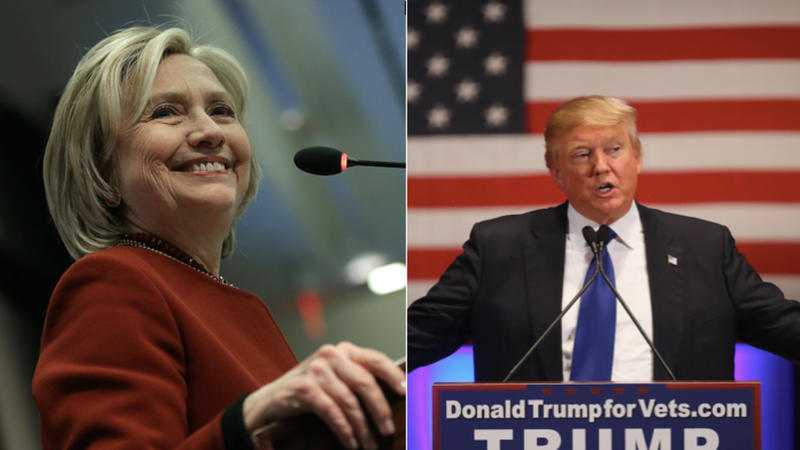 Is America really two nations? President Obama, in his remarks at a memorial for the tragic Dallas shooting this week, argued that it is not.
"I'm here to insist that we are not as divided as we seem," Obama said. "I know how far we've come against impossible odds."
A new Pew poll mostly supports his optimistic view. It shows that registered Republicans and Democrats mostly agree on the biggest issues facing the country.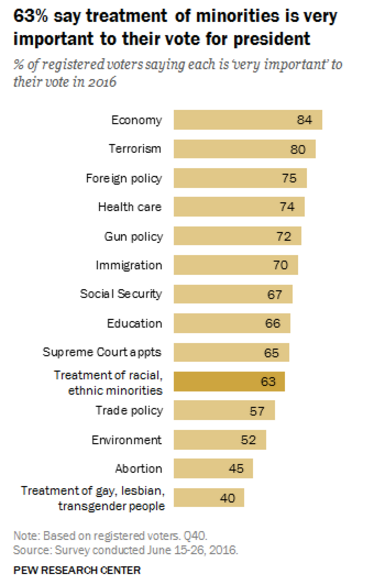 Pew also looked at how Trump and Clinton supporters view these issues. Here again, most people agree. For example, on reforming gun policies and Social Security, Pew found less than a 4-point gap between the parties.
But Pew found one major difference between Trump and Clinton supporters: how each group feels about the the treatment of racial and ethnic minorities. 79% of Clinton voters rated the issue as very important, compared with just 42% of Trump voters—a huge 37-point gap.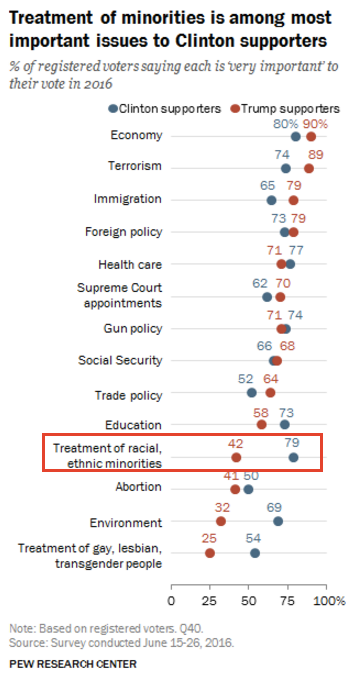 According to Pew's poll, the issue of treatment of minorities was rated as "very important" by all races, and also among independent voters. Only Republicans displayed marked indifference.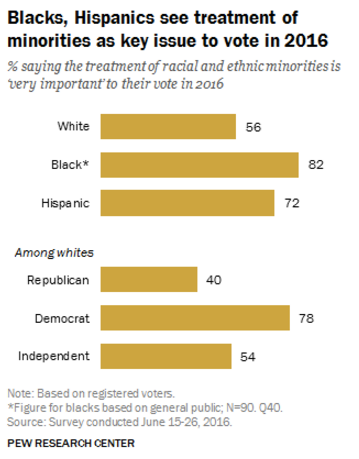 This confirms recent Pew data showing that a majority of Republicans believe that too much attention is being paid to race.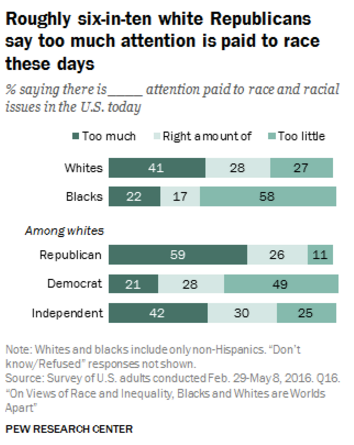 Pew's data also showed a big gap between Trump and Clinton supporters when it comes to the environment, and a 29-point gap on treatment of the LGBT community.
The bottom line is that, on the most pressing issues facing America's most vulnerable populations (including climate change, which disproportionately effects poor minorities), Trump voters appear largely ambivalent.
Hillary Clinton can probably count on the support of the people who care deeply about these issues in November. But if Trump manages to win, these people should be prepared to be left behind.
Rob covers business, economics and the environment for Fusion. He previously worked at Business Insider. He grew up in Chicago.