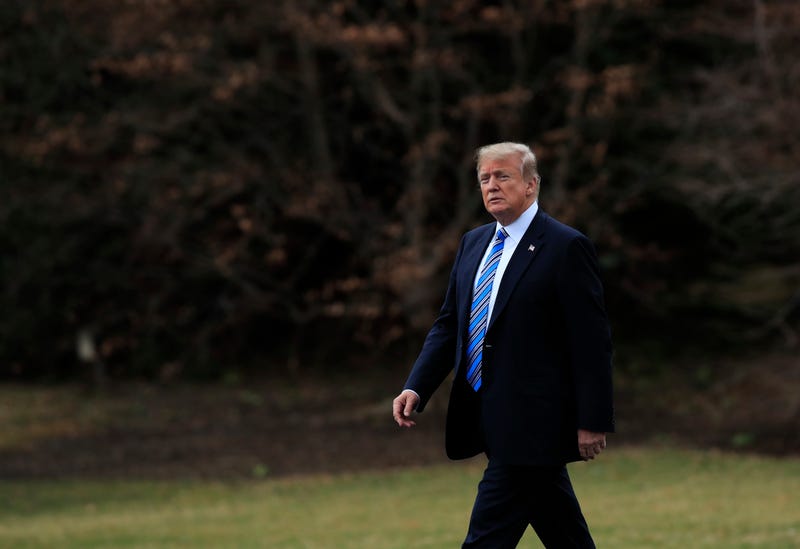 As Trump deals with reports about his various alleged affairs and throws Twitter tantrums about the Russia investigation, it's important to stay focused on how his administration is wreaking havoc on the environment. Here are some recent headlines you may have missed.
Time to Start Stocking up on Bottled Water
In late January EPA chief and Trump appointee Scott Pruitt formally suspended the Waters of the United States rule (also known as the Clean Waters Rule). Implemented by the Obama administration's EPA and backed by the Army Corps of Engineers, it expanded on the 1972 Clean Waters Act with increased protection of waterways and millions acres of wetlands. The act also included provisions that would hold farmers and developers responsible for water pollution caused through activities on land they controlled.
The suspension of this act, one widely praised by environmental groups, paves the way for a more industry-friendly version that will make it easier for polluters to avoid regulation and accountability. Our waters just got less safe. Merry belated Christmas.
Severe Cuts to Renewable Energy
According to Trump's recent budget the executive branch is pushing for deep budget cuts to renewable energy and efficiency programs. The White House proposed that the Department of Energy (currently run by Dancing With the Stars 4th runner-up Rick Perry) cut spending on renewables and efficiency by more than 65 percent.
Also, Trump's budget called for slashing the EPA budget by 23 percent next year.
Coal lobbyist Set to Become Deputy at EPA 
In a billowing black smoke case of the best of a bad bunch, the Trump administration's nominee for deputy administrator of the EPA – a career coal lobbyist – is likely to soon be confirmed by Congress.

Earlier this month the Senate voted along party lines to advance the nomination of Andrew Wheeler for one the EPA most crucial positions. Under normal circumstances Wheeler might have been a controversial candidate, what with him having lobbied on behalf of coal mining behemoth and climate change denying Murray Energy as recently as as 2017. But the ridiculousness of Trump's other nominees made Wheeler seem relatively acceptable.

Nominee Kathleen Hartnett-White somehow linked coal mining with abolishing slavery and believes that more carbon dioxide emissions are good for the planet. Fellow Trump candidate Michael Dourson formerly ran a consulting agency famous for promoting pseudo-science defences for the chemical and tobacco industries. Thankfully these two winners were unpalatable for some Republicans and were not confirmed. However appearing in the same confirmations with Wheeler likely made the polished insider seem damn near wonderful in comparison.
Was this is a maniacally well-played chess move or just more progress by chaos? Who knows, but a savvy fossil fuel champion will soon likely be helping decide the rules protecting our environment.

And for Some Good News
The city of London is installing the first group of a network of drinking fountains and water-bottle refill stations across the city. The initiative is part of London mayor Sadiq Khan's plan to improve drinking water access, reduce plastic packaging use, and reach zero recyclable or biodegradable waste in landfills by 2026. Good stuff.

Unfortunately I had to look to abroad to end on a high note. Let's hope more local municipalities follow London's lead and give us all some better news.