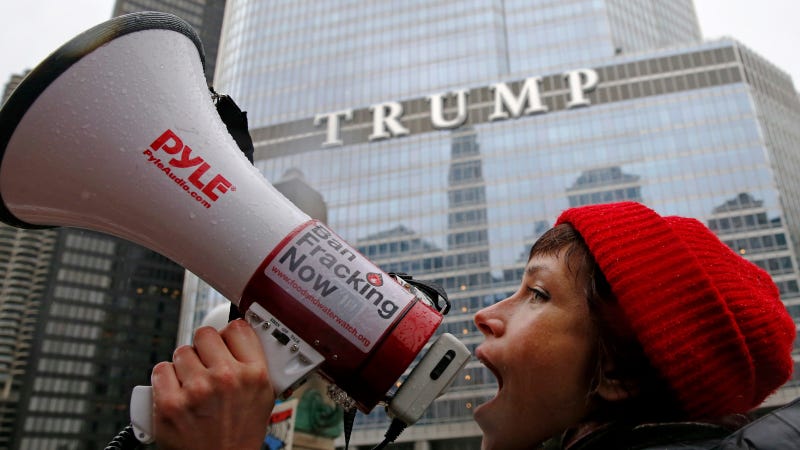 It seems like every week there's a new story about some completely unprecedented, unpredictable environmental event. Antarctica is turning green. California is paralyzed by drought. Forests are shifting, and the first climate refugees have lost their homes. The climate is changing, and quickly. And we aren't keeping up with it.
This isn't because there is not enough scientific evidence to prove the threat—there is. It isn't because the majority of Americans don't believe climate change is caused by human activity—they do. And it isn't, as has been suggested, because we've become so immune to data that numbers aren't persuasive anymore.
We aren't keeping up with climate change because the environmental movement is allowing a legacy of implicit bias to constrict its leadership and strategy.
By refusing to challenge the long-held belief that white environmentalists are the most informed, prepared, passionate, dedicated defenders of our planet and its natural resources, the movement silences communities of color. It silences the very people who often feel the greatest impact of a warming planet, even though activists of color could make or break success for this work.
In our new report, Green 2.0 found that the environmental movement—from boards, to executive leadership, to staff—is still overwhelmingly white. Green 2.0 is an advocacy campaign that monitors and supports diversifying the racial and ethnic demography of mainstream environmental NGOs, foundations, and federal government agencies. We help hiring managers and executive search firms access the deep pipeline of qualified candidates of color, help organizations build an equitable and inclusive culture internally, and advocate for data transparency across the sector.
For the past three years, we have been working to build our database of the diversity of the top 40 NGOs across the movement. In 2014, we reported their staff and leadership demographics to create the first-ever snapshot of the sector. It was that baseline that we used in the report we release today, the "Transparency Card," which evaluates what kind of change has been made.
We saw some encouraging progress. Overall, environmental organizations have committed to improving diversity among their staff and board since we started this work.  It is evidenced by the number of diversity committees, managers and plans that have sprung up since 2014.  Across the movement, people of color represent 27%, 15% 24% of staff, leadership and board positions respectively in 2017.
But there's still much more work to be done. More than 70% of those working in the space are white. Diversity is still seriously lacking at the senior leadership level. Two organizations—Oceana and the Pew Charitable Trusts—refused to even participate in the survey.
This is problem, and not just a theoretical one. From Flint to Standing Rock, we've seen that communities of color are disproportionately affected by pollution and climate change. When they don't have a seat at the table, how can the movement be ready to systematically tackle issues that affect them uniquely? Without people of color in leadership and policymaking positions, their perspectives are less likely to be included in outcomes. And furthermore, with the environmental challenges facing us right now—from the new energy economy to ocean acidification—we need all the creativity available to help us find pathways to clean food, water, and air.
It's simple: the more diverse the group discussing the problem is, the more comprehensive, sustainable, and creative the solutions are.
The time has come for radical thinking, for inclusive problem-solving, for crowd-sourced innovation. We have spent decades leaving people of color out of the environmental movement. It's time that we own our mistakes and get real about our shortcomings. It's long overdue that we intentionally count how many people of color are staffing and leading the professional environmental sector. It's urgent that we bring more voices into the conversation.
Or we could let implicit bias and systemic racism undercut any chance we have at a sustainable future.
The planet isn't going to wait for us to get this right. It's already far outpacing our efforts to respond to the crisis of climate change. It's time we stop letting it.
Whitney Tome is the Executive Director of Green 2.0
Executive Director, Green 2.0