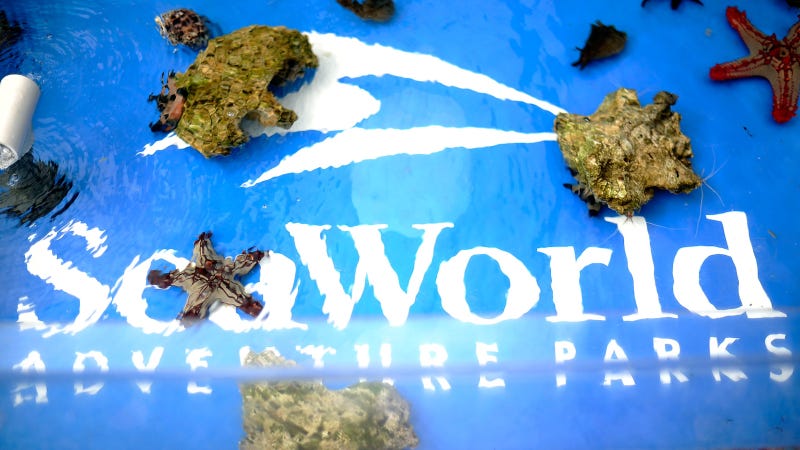 A dolphin has become the third animal to die in three months at SeaWorld San Antonio, the Washington Post reports.
The 12-year-old white-sided dolphin, named Dart, follows Unna, an orca, and Stella, a beluga whale. Last July, a baby beluga also died after being born prematurely.
The park released a statement saying "there are no apparent connections between these deaths," but that a review was being conducted.
The Austin-American Statesman said Dart had been monitored for "unspecified health-related issues" before perishing. Stella died after "after apparent stomach trouble," while Unna succumbed to a fungal infection, the paper said.
Another Pacific white-sided dolphin, a 37-year-old named Betty, was being monitored for inflammation or possible infection, the Statesman said.
SeaWorld's finances still haven't recovered since the release of "Blackfish," a documentary alleging mistreatment of the parks' captive animals; since the film's release in 2013, SeaWorld stock has declined approximately 50%. While that film, as well as groups like the Humane Society, argue that large, social animals like whales and dolphins aren't suited to life at aquariums and parks, SeaWorld has said there is no significant difference in life spans between captive and wild killer whales.
However, the park did decide in November to end its "Shamu" killer whale show to focus on "experiences that are more natural and experiences that look more natural in the environment."
Rob covers business, economics and the environment for Fusion. He previously worked at Business Insider. He grew up in Chicago.