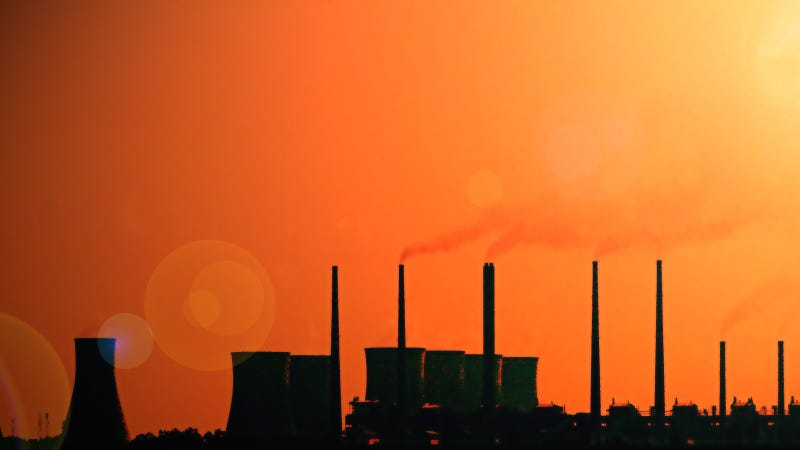 Those of us paying attention to domestic politics would be forgiven for thinking the great renaissance of coal power was just around the corner. President Trump has touted his plans to revive a struggling coal industry and Republicans, having accused the Obama administration of waging a war on coal, now have the power to fight back and make coal great again.
By digging a little deeper, it's easy to see that the troubles facing the coal industry are myriad, and that trying to artificially improve its prospects is not a good long-term strategy. Much of the rest of the world seems to be coming to terms with this reality, and a new report shows how another country, India, which is much more reliant on coal-fired power than the United States, could actually never need to construct a new coal plant.
The report, published on Monday by The Energy and Resources Institute (TERI) in New Delhi, found that India has enough coal plants operating or being built to meet demand until 2026, at which point renewable energy coupled with improved energy storage and battery technology could be cheap enough to provide any needed new capacity.
The report suggests that the world's fastest-growing carbon dioxide emitter could actually eliminate coal-fired power by 2050. This won't happen easily though, and would require a lot of technological prowess and political coordination.
"Our report shows that the cost of renewable electricity and its storage is on a steady decline and could stabilize at around 5 rupees per kilowatt-hour," said TERI director general Ajay Mathur in a statement. "This would enable India to move decisively towards renewables for future generation."
Mathur also said that India has a ten-year window where no new investments are likely to be done in coal, gas, or nuclear energy generation.
Hundreds of millions of Indians are either not connected to the electric grid or subject to frequent blackouts. The government has promised to address this energy shortage within the next few years, and at least 50GW of coal plants are being built now along with 175GW of renewable energy capacity by 2022. However, as air pollution becomes a growing concern, the future of a coal-dependent electrical grid looks darker than ever to many residents. In the meantime, India's electricity is still fueled about 60% by coal, and the economy continues to expand rapidly, making the country the biggest contributor to global carbon emissions growth.
Even so, India remains only the third-largest global carbon dioxide emitter, after China and the United States, and the country of over a billion people only contributes about 4% of the total annual emissions.
According to BN Suresh, president of the Indian National Academy of Engineering (INAE), which also contributed to the TERI report, the transition away from coal would offer other benefits aside from improved air quality.
"Indigenous manufacturing of renewable energy components such as solar PV cells and modules will benefit through job creation, reduce reliance on imported technology, and strengthen India's position as a manufacturing hub," he said before emphasizing some of the challenges. "Achieving high capacity target of renewables in a short time scale requires innovation in technology and cost reduction of project execution, operations, and maintenance."
The World Coal Association took issue with TERI's report, with CEO Benjamin Sporton saying that for India "it's not a choice between coal and renewables as both are needed and both will play a big role. Renewables have an important role to play but coal will remain the driving force behind electrification and industrialization and according to the International Energy Agency (IEA), coal will continue to make the largest contribution to electricity generation in India through to 2040."