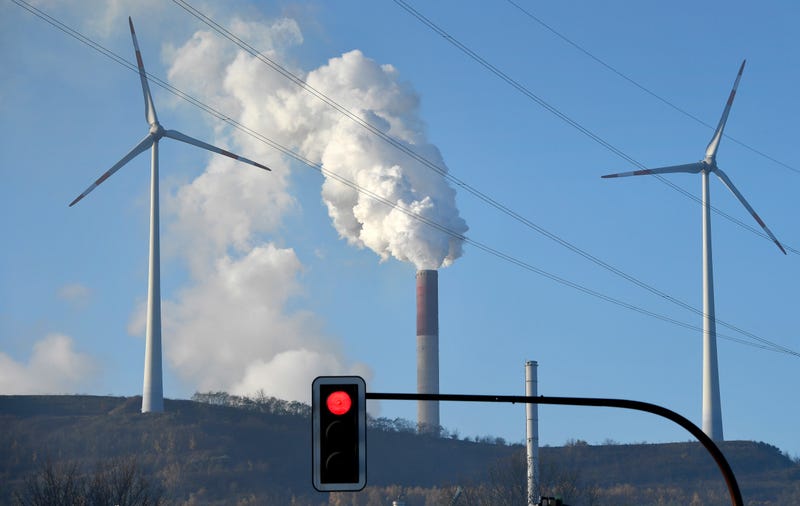 Although with less fanfare than some of its predecessors, a crucial UN Climate Change Conference wrapped up earlier this month in Bonn, Germany. While the 2015 edition in Paris received all the press and accolades, the accords signed in France were voluminous and almost paralyzingly complex, and so we were still left with the unglamourous work of hammering out details and getting it implemented.

One of the primary goals for this year's conference was to work out specifics on what were often vague pledges made in Paris. Many of the agreements in the Paris accords were non-binding and difficult to verify, so the delegations sent to Bonn had as their task the firming up of each nation's commitments and coming to agreement on the various implementation and verification measures. The results, as often happens with such large diplomatic endeavors, were mixed.
The Paris accords had delivered two major accomplishments: 197 nations promising to curb and verify their emissions, and wealthier developed countries agreeing to pay into a climate change fund to help less developed nations transition to renewable energy and protect themselves against climate-based natural disasters.
Reports from Bonn generally showed that some progress was made in setting the rules for verifying each nation's greenhouse gas reductions, but that most of the final details regarding this and the climate fund still need to be banged out between now and next year's conference in Poland, where the accords final rule book is scheduled to be finalized.

No major tangible results were expected from this year's conference, so the lack of big headlines is disappointing but not surprising. It seems the real news, and means of measuring any progress, can be found in the more qualitative and rhetorical developments coming out of Bonn.

Let's start with the good news. Several nations joined the Powering Past Coal Alliance, a group that now includes 19 countries that has formally committed to completely phasing out coal. With some big players like the UK, Canada, and Mexico, this is a small but positive step towards the elimination of the dirtiest of fossil fuels, one that kills approximately 800,000 people per year and yet still powers 40% of the world's electricity. This public yet symbolic move (as most members are not major coal users) will hopefully pressure others to follow suit.
Positive news was also made for indigenous rights and grassroots protection of local environments. The delegates in Bonn approved official language acknowledging that countries "should, when taking action to address climate change, respect, promote and consider their respective obligations on the rights of indigenous peoples and local communities." This goes a step further than the commitments mentioned in the Paris accords and also proposes leadership and even budgetary considerations for indigenous peoples. These are important recognitions and could help protect the rights of groups often on the frontline of environmental issues.
However many of the larger themes did not leave Bonn with similarly positive results. The issue that looms over and emcompasses all others—the actual reduction of greehouse-gas emissions and the associated rise in global temperatures—is not looking good at the moment. According to this report by the New York Times with data from Climate Action Tracker "no major industrialized country is currently on track to fulfill its pledge". A serious blow to a climate timetable that is already precariously urgent.
And this unfortunate update tracks regrettably well with other news and rhetoric from the conference.
Germany, a supposed climate change leader, is now facing tough questions due to its continued reliance on coal. In a type of environmental Jekyll & Hyde drama, Chancellor Angela Merkel must deal with the competing forces within Germany: one side advocates renewable energy and is trying to lead the way on many climate issues; the other is stubbornly locked in the past, developing new coal power plants and still fueling 40% of its power with coal. With a weak minority government and collapsing coalition talks between both Green and pro-business parties, Merkel and Germany and global climate leadership are at a crossroads.
The United States, now fully transitioned from Obama to Trump administrations, is leading the way in damaging rhetoric. With Syria finally signing on, the US is now the only nation not supporting the Paris accords, a symbolic hindrance and serious blow to a negotiation process formerly championed by Obama.
And in what is perhaps the ultimate slap in the environmental face, the US delegation used its only public forum to promote coal and nuclear energy, a move that was met with protests and wide derision, including from former New York City Mayor and current climate advocate Mike Bloomberg who attended the conference and commented that "promoting coal at a climate summit is like promoting tobacco at a cancer summit,"
Reports show that behind closed doors US delegates were cooperative in continuing the grinding paperwork needed to get the Paris agreement in place. The United States can't actually pull out from the agreement until 2020 so in the meantime the people on the ground seem to be doing their job, despite the position of their federal executives. And trying to fill this leadership vacuum are US politicians and business leaders who went to Bonn and declared their intentions to work on the issue despite what Trump might say.
All of this plays into how we move forward. It does not make for great TV, but follow-up meetings like the one in Bonn are where lofty words begin to translate into the real world. And so continued attention to detail, and subsequent pressure and action, is required to move things where the planet needs them to be.
With a disheartening recent report that 2017 will break a record for burning fossil-fuels, both words and actions will be of increasing significance, and consequence.
Jason Najum is a freelance writer and editor. Follow him @jasonnajum