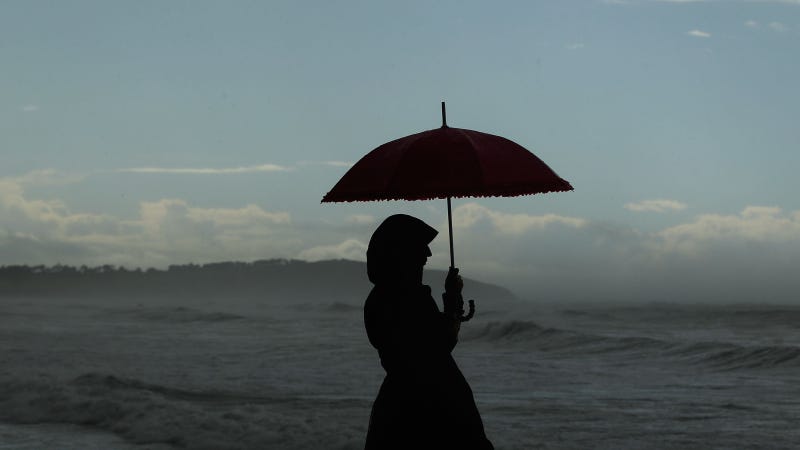 On Sunday afternoon in Wales, the temperature reached 72.3 degrees Fahrenheit (22.4°C). A balmy weekend afternoon in the U.K. would be otherwise unremarkable—except for the fact that the temperature was the highest ever recorded in the nation, which includes England, Scotland, Wales and Northern Ireland, in the month of November.
As reported by the BBC, the previous record of more than a degree cooler, 71.1 degrees Fahrenheit (21.7°C), was also set in Wales way back in 1946. Furthermore, BBC Weather's Helen Willetts said the long-standing record could be broken again on Monday, November 2nd.
According to Willetts, the November record was broken by "mild southerlies and lots of humid air."
The average high temperature in Wales in November is around 50°F (10°C), making this week's temperatures some 20°F degrees above average.
In a year of heat-related records, the U.K.'s November mark is just the latest to fall. This year the U.K. also had its hottest July day on record when the temperature hit 98°F near London.
The combination of climate change and a strong El Niño have put 2015 on track to be the hottest year ever recorded globally. In September, the National Oceanic and Atmospheric Administration said 2015 was 97% likely to be the hottest year ever, surpassing 2014. Fourteen of the 15 hottest years on record have occurred since 2000. The trend extends even further, as there hasn't been a month below the 20th century average for more than 366 consecutive months, dating back to 1985.
While residents of the U.K. may have welcomed the unusual—and unprecedented— heat, the heavy fog, which caused more than 50 flights to be canceled at Heathrow airport, was less amenable. Much of England and parts of Wales were under a yellow fog warning until mid-day Monday.