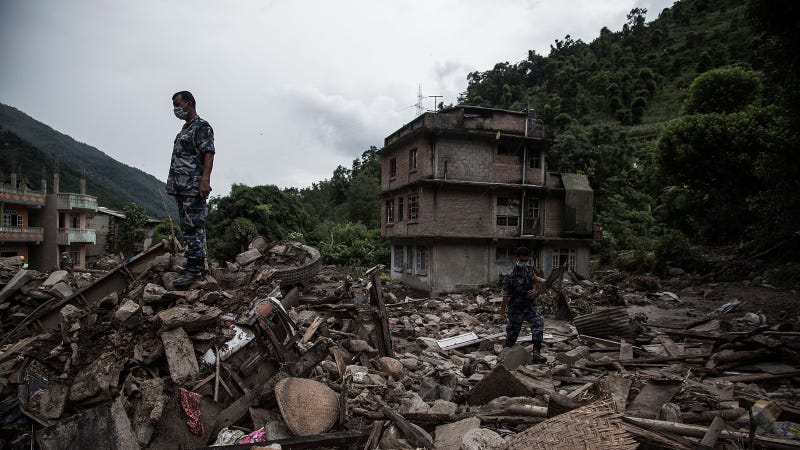 According to a new study, the Pacific Northwest should expect numerous, harmful landslides in addition to a major earthquake in its future.
Researchers from Oregon State University examined the aftermath of the deadly earthquake that hit Nepal in 2015, and gleaned the possible after effects of a comparable quake in the Pacific Northwest. Their results, published in Seismological Research Letters, are bleak. OSU explained in a statement:

Following the Nepal earthquake—even during the dry season when soils were the most stable—there were also tens of thousands of landslides in the region, according to reconnaissance team estimates…Other estimates, based on the broader relationship between landslides and earthquake magnitude, suggest the Nepal earthquake might have caused between 25,000 and 60,000 landslides.
Co-author Ben Mason added, "In the Coast Range and other hilly areas of Oregon and Washington, we should expect a huge number of landslides associated with the earthquake we face… and in this region our soils are wet almost all year long, sometimes more than others. Each situation is different, but soils that are heavily saturated can have their strength cut in half."
The quake in the Pacific Northwest, which was predicted in frightening detail in a New Yorker piece published last summer, is expected to exceed the 7.8 magnitude Nepal quake. That event led to at least 8,000 deaths.
Time to leave Oregon, we guess.
Danielle Wiener-Bronner is a news reporter.