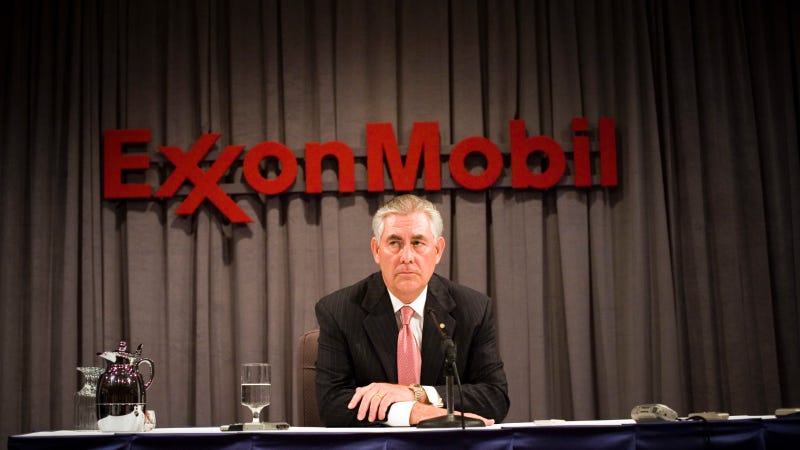 In 1870, J.D. Rockefeller founded the Standard Oil Company, which would grow to become the largest, most influential oil enterprise in the world.
Through a series of lawsuits and mergers, Standard eventually became the Exxon oil company, though it never has never lost any of its heft in the business world.
Now, in a significant turn, the family that gave birth to Exxon is partially abandoning it.
The Rockefeller Fam, with assets of $107 million, has announced it will divest from all its fossil fuel-related holdings. (The Family Fund is not to be confused with the multi-billion-dollar Rockefeller Foundation, nor the Rockefeller Brothers Fund, which has also divested from fossil fuels).
In its announcement, the Family Fund accused Exxon of lying about climate change:

We would be remiss if we failed to focus on what we believe to be the morally reprehensible conduct on the part of ExxonMobil. Evidence appears to suggest that the company worked since the 1980s to confuse the public about climate change's march, while simultaneously spending millions to fortify its own infrastructure against climate change's destructive consequences and track new exploration opportunities as the Arctic's ice receded.
The accusations come a few months after Inside Climate News published a multi-part series alleging Exxon misled the public about the threat posed by climate change.
"Exxon conducted cutting-edge climate research decades ago and then, without revealing all that it had learned, worked at the forefront of climate denial, manufacturing doubt about the scientific consensus that its own scientists had confirmed," the group said
In a parallel development, the Securities and Exchange Commission ruled this week that Exxon must allow a climate change-related vote to be held at its annual shareholder meeting.
"If approved, the proposal would force Exxon to outline specific risks that climate change or legislation designed to curb it could pose to its ability to operate profitably," Reuters reported.
An Exxon rep said its position on the SEC ruling would be published in the company's proxy statement, which will be distributed to shareholders next month.
Regarding the Rockefellers, the company said, "It's not surprising that they're divesting from the company since they're already funding a conspiracy against us. The Rockefeller Family Fund provided financial support to InsideClimate News and Columbia University Journalism School which produced inaccurate and deliberately misleading stories about ExxonMobil's history of climate research."
Rob covers business, economics and the environment for Fusion. He previously worked at Business Insider. He grew up in Chicago.