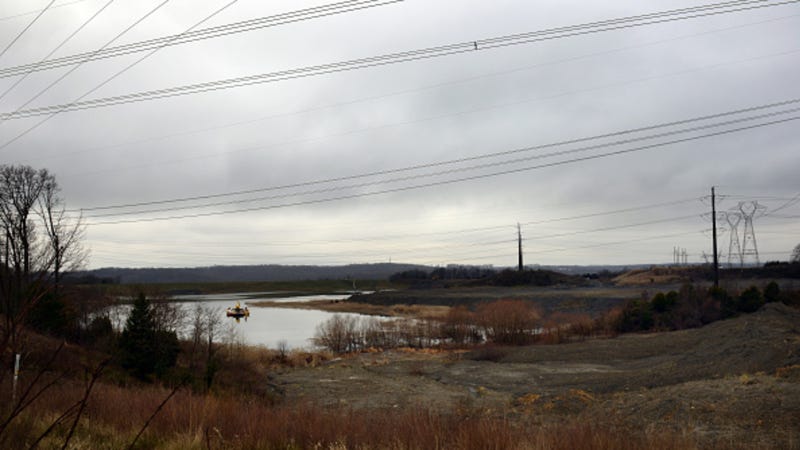 The Environmental Protection Agency is publicly committed to incorporating environmental justice—a civil right amounting to equal enforcement of environmental protections for everyone, regardless of race, class, or gender—into everything it does, but a new report found its compliance with civil rights laws and executive orders to be severely lacking.
The 230-page report, conducted by the U.S. Commission on Civil Rights, found that the very people environmental justice is supposed to protect—low-income communities and people of color—are subject to sometimes yearslong processes just to determine whether the EPA's Office of Civil Rights will accept their complaint against a polluter. "If anything, this report shows that, as it applies to EPA—which has done many great things over the years—in this particular instance, it has fallen very short," Commissioner Michael Yaki of the USCCR said during a teleconference. "One can say it is practically toothless in its ability to protect the poorest and minority populations of our country from things such as coal ash."
A major finding of the report is that the EPA has never enforced Title VI of the Civil Rights Act, which prohibits the federal government from distributing money to organizations who are proven to be discriminatory. Notably, the EPA has never found a recipient of its money to be in violation of Title VI and as such has never withdrawn its funding, and continues to allow coal ash storage facilities, which contain heavy metals known to be "hazardous materials" to the EPA, to be built and maintained disproportionately in low-income communities and/or communities of color.
This seemingly goes against a presidential order signed by Bill Clinton in 1994 ordering federal agencies to collect data on the impact their activities have on the health and well-being of people of color and low-income areas. As the USCCR writes in its report, the "EPA does not take action when faced with environmental justice concerns until forced to do so. When they do act, they make easy choices and outsource any environmental justice responsibilities onto others."
The EPA responded by claiming the USCCR report has "serious and pervasive flaws" and that the its work for environmental justice "has achieved strong results in reducing exposure to serious health threats that overburdened communities face," despite the fact that many, including the USCCR, believe new EPA rules regarding complaint-processing deadlines will damage protections needed by complainants.
Sam Stecklow is the Weekend Editor for Fusion.