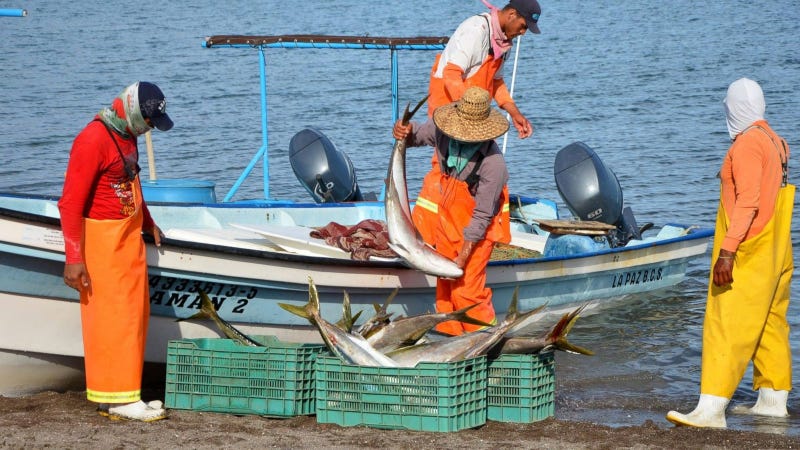 The Sea of Cortez is one of the most lush, bio-diverse seas on this planet.
Or at least it should be.
Located in between mainland Mexico and the Baja California Peninsula, the Sea of Cortez has been called the "Aquarium of the World;" it's home to over 950 varieties of fish and 30 species of marine mammals.
But this maritime treasure and the creatures that call it home are in danger.
Fusion's Environmental Correspondent, Nicolas Ibarguen, traveled to the Sea of Cortez to learn why fish populations are declining at an alarming rate, and to meet the unlikely allies who have come together to protect them.
Michelle Nash isn't good at writing about herself. She runs web series for Fusion and hopes you enjoy the videos as much as she enjoyed making them. Follow her at @hello_michello.
A human being being human.
Nicolás Ibargüen is an environmentalist and director of the Planet Initiative of the Americas Business Council Foundation, an organization that supports innovative social and environmental impact projects.
He is the environmental Correspondent for Fusion and Univision.
Nicolás organizes expeditions and events with world leaders to raise awareness about our relationship with the planet. He produced the award-winning documentary "Amazon Gold" and he is a board member of NRDC's Voces Verdes and the Humane Society International. He was the Editor and Publisher of Poder Magazine.