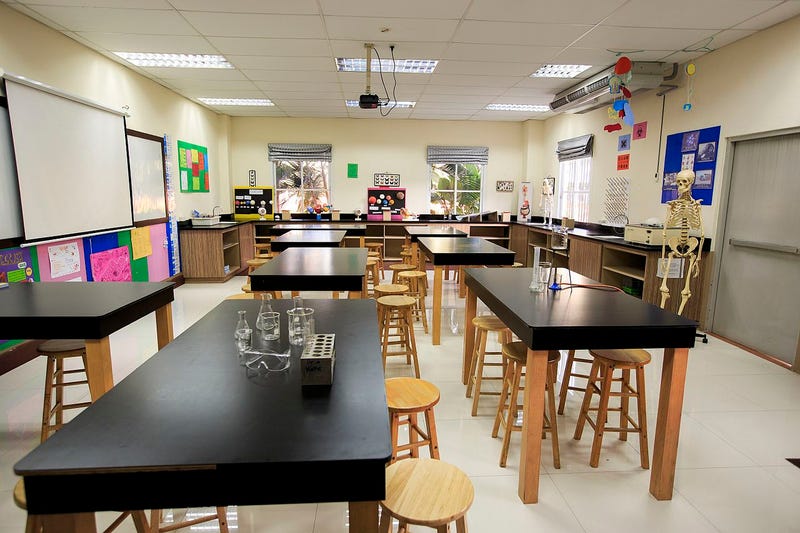 In the six months since President Trump amassed the largest inauguration crowd ever it has often felt like a daily onslaught of disheartening developments when it comes to science.

Now, a new report and timeline from the Union of Concerned Scientists details the all the times "science has been ignored, denied, distorted, silenced, or hidden from public view" since that fateful day.

Titled Sidelining Science from Day One, the report surveys the variety of different tactics Trump and his henchmen, such as EPA chief Scott Pruitt and Congressman Lamar Smith (R-TX), are using to derail scientific progress in order to promote their own priorities. For instance, the press release notes that just last night, the administration named a climate-science-denying talk radio host to the top science position at USDA.

According to the report, Trump has signed an unprecedented 13 congressional resolutions rolling back science-based protections, "including safe drinking water standards and safeguards to prevent worker exposure to harmful chemicals."
In one of the most well publicized scientific indiscretions to date, the administration has also made it harder for the public to access important scientific data—especially when it comes to climate change—and has even started collecting less data. According to the report:
The president's budget blueprints reveal the administration's desire to scrap investments in basic data collection and research at major agencies, threatening the government'sability to enforce our nation's public health and environmental laws.

These attacks on science will have substantial consequences on public health and the environment. Scaled-back investments in cutting-edge research will inhibit the nation's ability to respond to new infectious diseases and prevent the United States from leading the world in creating clean energy jobs. Decisions on the safety and effectiveness of drugs and medical devices can have life-altering impacts on any patient who uses them. Financially conflicted political officials and the capture of regulatory agencies by the very entities they are responsible for regulating have the potential to lead to gross mismanagement of natural resources and public services, as the goal moves toward advancing private and commercial concerns rather than the public interest.
In a statement accompanying the report, Andrew Rosenberg, director of the Center for Science and Democracy and a former regional administrator for NOAA's National Marine Fisheries Service, said "the federal government can't make good decisions without good independent science, but this administration has created a hostile environment for research."
Here's a helpful interactive timeline to really put the frequency and overall pattern of these decisions into perspective as they continue to accrue: