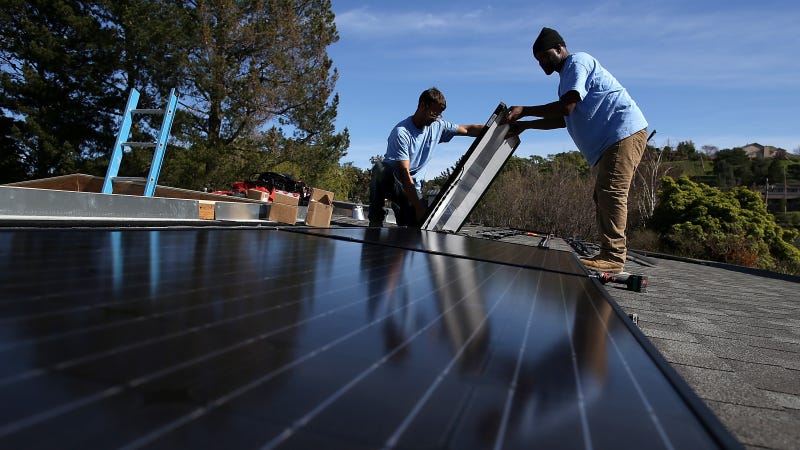 There are now more workers with jobs in the solar industry than there are performing oil and gas extraction, according to a new survey from the Solar Foundation, a solar education and research organization.
The foundation said solar companies added 35,052 new jobs in 2015, a 20.2% year-over-year increase from last November, bringing the total to 208,859.
It's just short of the Foundation's 2014 projection for 210,000. Their definition includes all solar industry workers, from administrative to installers.
Meanwhile, the oil and gas extraction industry shed 13,800 jobs in 2015, falling to 187,200 payrolls. And the coal-mining industry's payrolls total fell to 67,929, a loss of nearly 7,000 workers. Politifact has previously ruled the Foundation's comparisons, using strict definitions of extraction workers, as true.
The foundation said solar employment grew nearly 12 times faster than the national employment growth rate of 1.7% during the same period.
Solar employers surveyed expect to add more than 30,000 jobs in the next 12 months. The expected increase of 14.7% would bring the count of U.S. solar workers to 239,625 by the end of 2016.
Rob covers business, economics and the environment for Fusion. He previously worked at Business Insider. He grew up in Chicago.