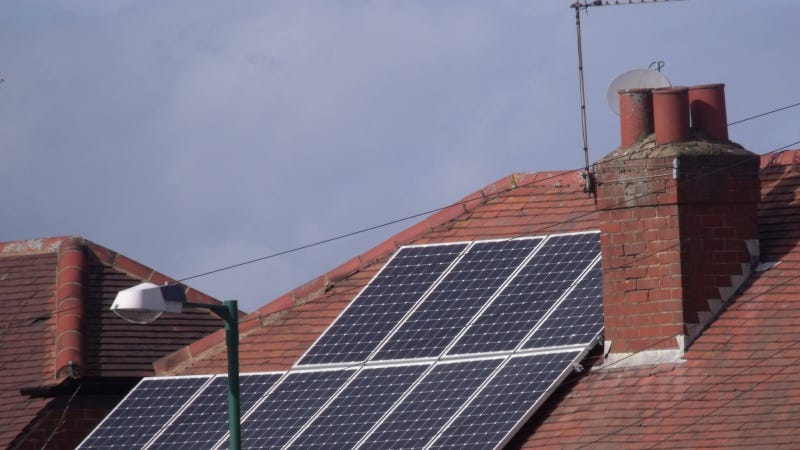 American homeowners installed a record amount of solar photovoltaic power units on their rooftops, according to new data from GTM Research.
Installations on American rooftops totaled 437 megawatts, a 76-percent increase over Q1 2014.
"The Northeastern United States experienced one of its worst winters in history, but this didn't prevent the residential solar market segment from having its best quarter of all time," the group said. "The first quarter tends to be the slowest time of the year for the solar market due to weather, accounting and tax considerations. However, the residential market still grew 11 percent over last quarter, its previous high-water mark."
Here's the chart—residential is in dark blue. Overall, the U.S. installed 1.3 gigawatts of solar (residential + commercial + utility) last quarter, good enough for fifth-best of all time and the second-best Q1 ever.
While solar still provides just a fraction of all U.S. power, it's the fastest-growing source. GTM says the residential and utility PV market segments each added more capacity than natural gas in Q1, and more than 51 percent of all new electric generating capacity in the U.S. came from solar in Q1 2015.
GTM says it expects a surge of activity in the utility installations over the next 18 months and ahead of the scheduled rollback of the federal investment tax credit for solar energy.
Rob covers business, economics and the environment for Fusion. He previously worked at Business Insider. He grew up in Chicago.