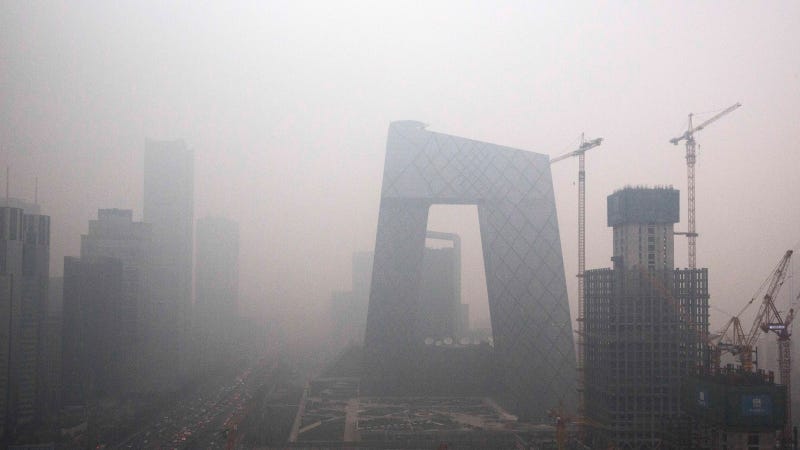 A new study funded by the Chinese government and undertaken by researchers at Duke University has found that rats breathing highly polluted air not only suffer cardio-respiratory and metabolic problems, but also show signs of an increased risk of obesity.
To come to this conclusion, the researchers monitored two groups of pregnant rats and their children: one group subject to the heavy outdoor air pollution in China's capital, Beijing, and another treated with filtered air. After just 19 days, the rats exposed to the polluted air had higher levels of cholesterol (97% higher than unexposed rats), showed notable levels of inflammation in their lungs and livers, and had gained weight (15% more than the unexposed rats). They also had lower insulin resistance, which can be an early indicator of diabetes. All the rats were fed the same diet.
In the slightly longer run, the pollution-exposed baby female rats were 10% fatter than their counterparts eight weeks after birth, and the males were 18% heavier.
Published in the Journal of the Federation of American Societies for Experimental Biology, the results "are consistent with other studies that show air pollution induces oxidative stress and inflammation in the organs and circulatory system," according to the authors.
Junfeng Zhang, a professor of global and environmental health at Duke University and Duke Kunshan University and a senior author of the paper, said in a statement that the findings "provide clear evidence that chronic exposure to air pollution increases the risk for developing obesity."
"If translated and verified in humans, these findings will support the urgent need to reduce air pollution, given the growing burden of obesity in today's highly polluted world," Zhang said.
For anecdotal evidence of the weight-based challenges of air pollution, Julie Makinen with the Los Angeles Times Beijing bureau wrote an op-ed on Monday stating that since she moved to Beijing she's had to "loosen up the old belt buckle by a couple of notches:"

I'm hardly alone in packing on the pounds. My roommate recently complained she'd become 10 pounds heftier in her two years in Beijing. Another friend said she'd gained a "freshman 15." All this despite critical shortages of decent cheeses, ice cream and bacon.

And it's not just us expats going super-size. A 2014 study in the Lancet found that 28% of Chinese adult men and 27% of women are overweight or obese, up from almost none 30 years ago. China now has more fat people than any country besides the United States.
The fact that air pollution might be causing obesity is troubling in a number of ways. For one, it adds to the long list of health impacts associated with air pollution, including asthma, bronchitis, lung cancer, and heart disease. It could also exacerbate the growing problem of obesity, already an epidemic in a number of countries, including the United States.
All of these ill effects combined make air pollution a major cause of premature deaths. A recent report determined that 5.5 million people died prematurely from air pollution in 2013—making it the fourth highest risk factor for death globally—with more than half of those deaths occurring in India or China.
While China, and the Beijing area especially, is often associated with the most crippling air pollution in the world, a new report from Greenpeace Energy Desk determined that for the first time people in India are breathing more polluted air than Chinese citizens. Using NASA satellites to chart the average resident's exposure to air pollution, researchers determined that India's air pollution problem is now worse than China's.