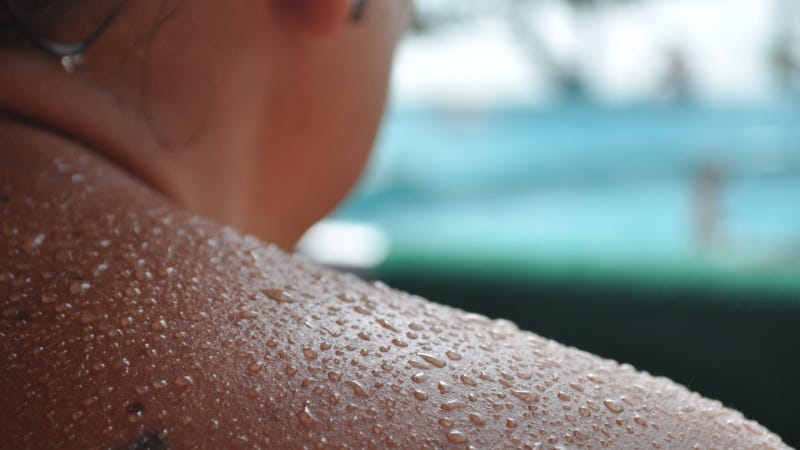 Yeah, it's unbearable out right now. But do you really have it worse than your fellow Americans?
A team of scientists at environmental consulting company Environmental Health & Engineering, in partnership with the makers of Honeywell Fans, have ranked U.S. cities based on their "potential sweatiness." Using National Oceanic and Atmospheric Administration data, they determined which metropolises have the greatest propensity to trap heat during summer months, and thus make its citizens drip sweat.
Here are the results, along with our determination of what entity or entities in the city are perspiring most.

10.  Charlotte
Sweatiest entity: M.J.

9.  Dallas
Sweatiest entities: These steers.

8.  Los Angeles
Sweatiest entity: Det. Ray Velcoro

7.  Raleigh
Sweatiest entities: These people.

6. Washington D.C.
Sweatiest entities: Tourists.

5.  Orlando
Sweatiest entities: Parents.

4.  San Diego
Sweatiest entity: That gal above.

3.  Houston
Sweatiest entity: The above room.

2.  Miami
Sweatiest entities: not South Beach developers, for some reason.

1.  Tampa
Sweatiest entity: No idea because this is another reason why we will never visit Tampa.
Rob covers business, economics and the environment for Fusion. He previously worked at Business Insider. He grew up in Chicago.