On Monday, NASA announced a new website that will publish at least 12 new images of the Earth, taken from space, every day. Judging from the first 19 images (which were used to make a flip-book like movie of the spinning Earth) we're going to like it.
In a statement announcing the new website, NASA explained that the images are taken by the Earth's Polychromatic Imaging Camera (EPIC), which lives on NASA's Deep Space Climate Observatory (DSCOVR) in deep space. NASA promises enough images each day to show one full rotation:

Once a day NASA will post at least a dozen new color images of Earth acquired from 12 to 36 hours earlier by NASA's Earth Polychromatic Imaging Camera (EPIC). Each daily sequence of images will show the Earth as it rotates, thus revealing the whole globe over the course of a day… The color Earth images are created by combining three separate single-color images to create a photographic-quality image equivalent to a 12-megapixel camera.
The new website features an animation of the images, and allows users to look through them one by one, with a map showing which continents appear in the image: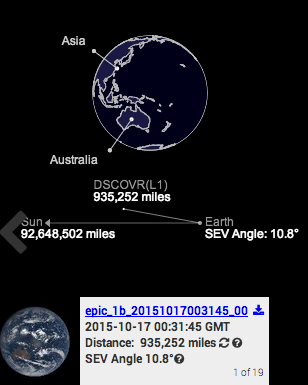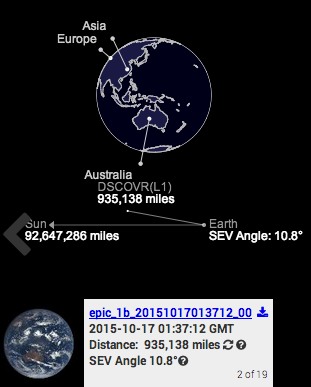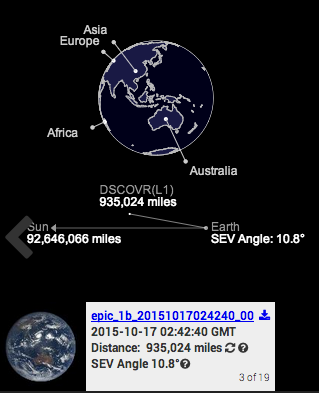 Pretty spiffy.
Danielle Wiener-Bronner is a news reporter.