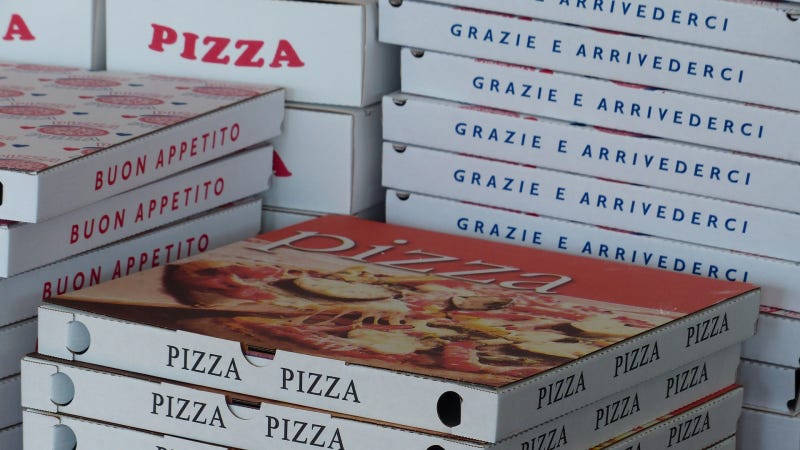 A new study builds on the realization many Americans came to with the recent Flint, Michigan, water crisis: We don't really know what's in our drinking water.
The study, released Tuesday, doesn't look at lead poisoning in water—the cause of the Flint disaster—but industrial chemicals that have been used in everything from food wrappers to the Teflon in pots and pans for over 60 years. Published in the journal Environmental Science & Technology Letters, the analysis found that more than six million Americans may have unsafe levels of these toxic chemicals, known as polyfluoroalkyl and perfluoroalkyl substances (PFASs), in their drinking water.
PFASs, which many domestic manufacturers started to phase out of production around a decade ago, have been linked with cancer, hormone disruption, high cholesterol, immune system weakening, and obesity. Drinking water is one of the main sources of exposure to these chemicals, according to the study, which was undertaken by researchers from Harvard T.H. Chan School of Public Health and the Harvard John A. Paulson School of Engineering and Applied Sciences (SEAS). Food sources, household dust, and air are other common means of exposure.
In analyzing more than 36,000 water samples collected nationwide by the EPA from 2013-2015, the researchers found that six million people had at least one water sample that measured at or above the EPA safety limit of 70 parts per trillion (ng/L) for two types of PFASs, perfluorooctanesulfonic acid (PFOS) and perfluorooctanoic acid (PFOA).
According to the study, "widespread use and extreme resistance to degradation have resulted in the ubiquitous presence of these compounds in the environment."
Cindy Hu, a doctoral student at SEAS and the lead author on the study, told me that communities close to potential contamination sources such as industrial sites, airports, military zones, and wastewater treatment plants are at the highest risk. She said the two areas with the highest PFAS concentrations, Warminster, PA (349 ng/L for PFOA), and Newark, DE (1,800 ng/L for PFOS), were both formerly sites of DuPont factories that manufactured the organic compounds before phasing them out in the early 2000s. She said the compounds that continue to be used today are likely imported from East Asia, where production has increased in recent years.
According to Hu, these chemicals are so useful because they repel both water and oil. Aside from being used in Teflon, they can also be found in disposable coffee cups, pizza boxes, food and candy packaging, and firefighting foams. They are also good at preventing stains, and are common in carpets and clothes.
The most surprising part of the analysis to Hu was that fact that one-third of Americans rely on drinking water sources that are not well monitored.
"The actual number of people exposed may be even higher than our study found, because government data for levels of these compounds in drinking water is lacking for almost a third of the U.S. population—about 100 million people," she said.
Hu hopes the study will help facilitate more research into the issue and help the EPA better address the problem of existing chemical contamination.
"Many people take clean drinking water for granted. Our study and the Flint water crisis show that sometimes this is not the case," she said. "PFAS pollution is an emerging and complicated science problem as there are uncertainties about how these chemicals behave and more research is needed."
In the study, researchers geo-coded PFAS sites likely to have used the chemicals for fire suppression as well as wastewater treatment plants with municipal water systems, watersheds, and populated areas. They used this data to determine the frequency and concentration of these hazardous chemicals in public water supplies.
Hu said the EPA and state governments are already conducting studies in areas with high levels of PFASs, such as West Virginia and Hoosick Falls, NY.
After studying the chemicals for years, in May the EPA established a new  health advisory safety limit of 70 parts per trillion for PFOA and PFOS pollution, a significantly lower concentration than the one the agency set in 2009. According to The Intercept, the old levels were based on the assumption that people were only drinking the contaminants sporadically, while the new standards assume a lifetime of exposure.
The EPA is currently evaluating PFOA and PFOS as drinking water contaminants in accordance with the process required by the Safe Drinking Water Act and considering any future water regulations.
According to the EPA's most recent data on PFOA and PFOS contaminants, released in January, 14 drinking water systems around the country reported levels of PFOA that exceed the new federal threshold, while 40 reported PFOS above the new cutoff. A representative from the EPA told me that scientists have found PFOA and PFOS in the blood of nearly all the people they tested, but these studies show that the levels of PFOA and PFOS in blood have been decreasing.
The SEAS study found that concentrations of six types of PFASs, including PFOA and PFOS, were detectable at the minimum reporting levels required by the EPA in 194 out of 4,864 water supplies in 33 states across the country. Drinking water from 13 states accounted for 75% of the detections. These states, in order of frequency, are California, New Jersey, North Carolina, Alabama, Florida, Pennsylvania, Ohio, New York, Georgia, Minnesota, Arizona, Massachusetts, and Illinois.
According to Arlene Blum, executive director of the Green Science Policy Institute, the best way for communities to address the risk of PFAS contamination is to install water filtration systems. She also said the military and airports should move away from highly fluorinated chemicals for firefighting.

"This is a first step to greatly reduce the new pollution and then the contaminated water sources need to be cleaned up or remediated," she said.
An environmental emergency broke out in Hoosick Falls, NY, late last year when PFOA contamination was deemed to be at hazardous levels in the drinking water. A new filter system was eventually installed and the chemical was removed from the municipal water supply. The source of the PFOA was linked to a nearby factory, the Saint-Gobain Performance Plastics plant, where the chemical was once used in making Teflon products. The plant has since been declared a state Superfund site.
The elevated PFOA levels were originally found in the water system in 2014 by a village trustee, Michael Hickey, whose father died of cancer. According to the Albany Times Union, Hickey sent water samples to a Canadian lab that reported levels of PFOA that the EPA later said are not safe for human consumption.
When New York governor Andrew Cuomo visited the town in March he said if his kids were drinking the water, he'd be frightened.
"The hyperbole, the confusion, the shifting facts, would frighten me," he said, adding, "that's why we've worked very hard to say we're doing everything we can do."