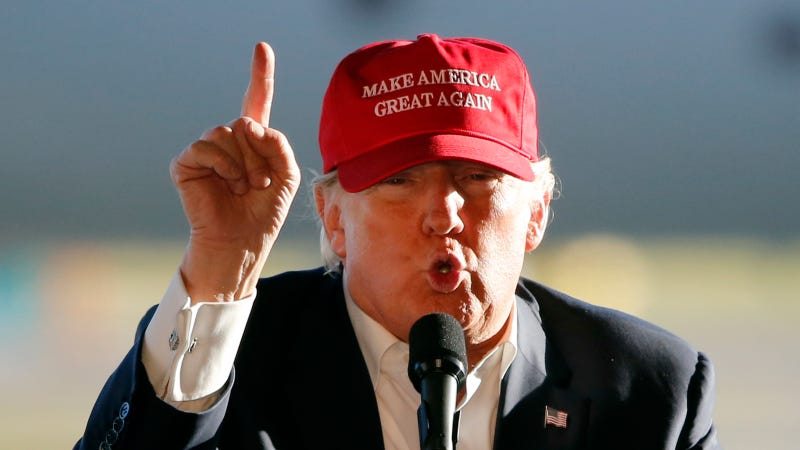 As the shocking election results came in Tuesday night, some of the most anxious observers weren't in the United States, but rather across the Atlantic in Morocco. Just days after the ambitious Paris climate agreement officially went into force, world leaders gathered for the beginning of the next global climate conference where they hoped to turn a robust agenda into action. But with so much hinging on the U.S. election is was hard to know where to start. Now, with President-elect Trump the only world leader to deny the science of climate change, it feels as if just when the stars were starting to align on climate action everything has gone dark.
President Obama went to great lengths to build up the country's climate policies, in most cases resorting to executive actions. Trump will have both houses of Congress under his party's control, and will be able take aim at a lot of Obama's climate legacy should he choose to. He has already vowed to cut all federal climate spending and he plans to appoint a known climate denier, the Competitive Enterprise Institute's Myron Ebell, to head the Environmental Protection Agency's transition team.
As Rebecca Leber at Grist summed it up:

Under Trump's appointees, the EPA's powers will be rolled back, with weaker enforcement of regulations mandated by the Clean Air Act and upheld by the Supreme Court. Of course, Trump will have his pick on the Supreme Court, too — which could soon decide the fate of Obama's central climate accomplishment, the Clean Power Plan.

All of this could set the world back another decade or more on tackling climate change. Democrats can filibuster some. Environmentalists, in full defense mode in the courts, might be able to limit the damage. But limiting is the best they can hope for now.
As journalist Graham Readfearn recently blogged, Trump actually did have some specifics about his climate policies—or anti-climate policies—up on his website until a few days ago. They hint at nothing less than a dismantling of the environmental accomplishments of the last eight years, including restarting construction of the Keystone XL pipeline, a true nightmare scenario for many environmentalists.
In an indication of just how exasperated the global environmental community feels about Trump's anti-environment, pro-fossil fuel agenda—embodied by his stance on the Paris Agreement—last week Chinese officials made the rare and powerful decision to criticize a presidential candidate.
Xie Zhenhua, China's longtime climate chief, said that if a Trump administration resists the global effort to combat climate change, "I don't think they'll win the support of their people, and their country's economic and social progress will also be affected."
"I believe a wise political leader should take policy stances that conform with global trends," Zhenhua said.
Nearly 400 members of the National Academy of Sciences, including 30 Nobel Prize winners, are highly concerned over the prospect of a Trump presidency—now a reality—and its impact on climate action.
In September they posted an open letter warning that the consequences of opting out of the Paris agreement—Something they called a "Prexit"—would be "severe and long-lasting" both for the climate and for the international credibility of the United States.
In the face of the huge climate setbacks foretold by Trump's election, the environmental community tried to remain positive.
"Fear may have won this election, but bravery, hope and perseverance will overcome," said Greenpeace USA Executive Director Annie Leonard in a statement. "Greenpeace and millions of people around the world have all the power we need to combat climate change and create a just world for everyone. Let's use this moment to reenergize the fight for the climate and the fight for human rights around the world."
Michael Brune, Executive Director of the Sierra Club, said "no matter what happens, Donald Trump can't change the fact that wind and solar energy are rapidly becoming more affordable and accessible than dirty fossil fuels.
"Trump must choose whether he will be a President remembered for putting America and the world on a path to climate disaster, or for listening to the American public and keeping us on a path to climate progress. Trump better choose wisely, otherwise — we can guarantee him the hardest fight of his life every step of the way," he continued.
Even those most endangered by delayed climate action tried to react with hope to the disheartening news.
"President-elect Donald Trump has been the source of a lot of bluster on climate change over the last year," said Hilda Heine, president of the Marshall Islands, an island nation that is slowly disappearing under sea level rise. "But now that the election campaign has passed, I expect he will realize that climate change is a threat to his people and to whole countries which share seas with the U.S., including my own."