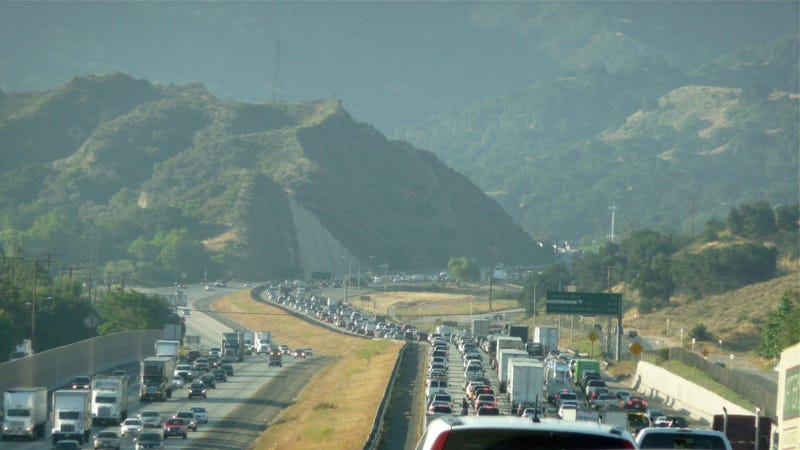 Young adults in 2015 are supposed to be more urban-centric, more car-averse, and more environmentally conscious than their parents.
But new Census data show this is not exactly playing out.
The share of American young adults aged 16-34 driving alone into work now stands at 73 percent, compared with 79 percent for adults aged 55 and older; a lower figure to be sure, but not the kind of sea change one may have believed was occurring.
Only 6 percent of 16-34 year-olds take public transit, and just 1 percent bike. Here's the chart:
The percentages for young adults are basically unchanged from 2006, the Census report shows.
The cities that did see the greatest overall decreases in driving  probably won't surprise you — but the magnitude of decline weren't even that large (although we're talking a period of less than a decade).
Finally, whites were most guilty of driving alone.
These data come as Congress debates proposals that would eliminate federal funding for public transportation. The American Public Transportation Association says current congressional inaction is contributing to the backlog of $88 billion needed to improve America's aging public transit infrastructure.
And in its latest report on fighting climate change, the U.N. called for a worldwide

…shift to lower‐carbon transport systems – encouraged by increasing investment in public transport, walking and cycling infrastructure, and modifying roads, airports, ports, and railways to become more attractive for users and minimize travel time and distance.
Clearly, the U.S. will have a long way to go to get there.
Rob covers business, economics and the environment for Fusion. He previously worked at Business Insider. He grew up in Chicago.