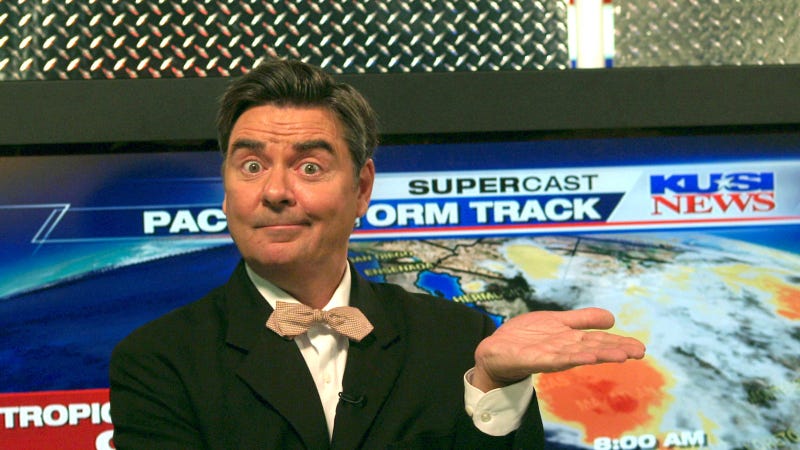 We all know not to trust the forecast more than three or four days out. So how can weather forecasters be expected to alert people on the status of climate change, which happens years and decades in the future?
That is a misleading question for several reasons. For one, climate change is happening now. Secondly, weather and climate change are very different phenomena, requiring different knowledge and based on different information. For a long time, weather forecasters have played down the impacts of climate change either because they didn't understand the science, didn't believe it was real, or weren't allowed to discuss it on their networks.
According to a new survey from George Mason University and the American Meteorological Society (AMS), this may be starting to change in a big way. The survey found that more than 95% of meteorologists have concluded that climate change is happening, with more than 80% saying it's human-caused. Furthermore, nearly 90% of AMS members say they are more convinced that ever in human-caused climate change, a shift driven by "new peer-reviewed studies, the growing scientific consensus on climate change, and evidence of climate change where they live."
Edward Maibach, director of the Center for Climate Change Communication at George Mason University and lead author on the study told me that over the past half dozen years, weathercasters have become increasingly convinced that human-caused climate change is happening.
He said this is happening, in short because of "the science, and contact with the scientists."
He said that nearly 40% of the respondents indicated they had reported on climate change in the past year—temperature records have been dropping like flies, in part due to a strong El Niño—and that reporting on the local impacts of climate change is absolutely becoming more common.
According to the survey, nearly three out of every four AMS members think the local climate in their area has changed in the past 50 years as a result of climate change, while only one in ten think it hasn't.
"Weathercasters have a growing understanding of the fact that their audiences want to learn about climate change," Maibach said. "As more weathercasters report on climate change, the public will continue to develop an understanding of climate change that is grounded in the truth. And, of course, the truth is that climate change is already affecting our weather, and other things, in nearly every community in America."
The survey was conducted by email in January. 2016. A total of 4,092 AMS members participated, a participation rate of around 53%.