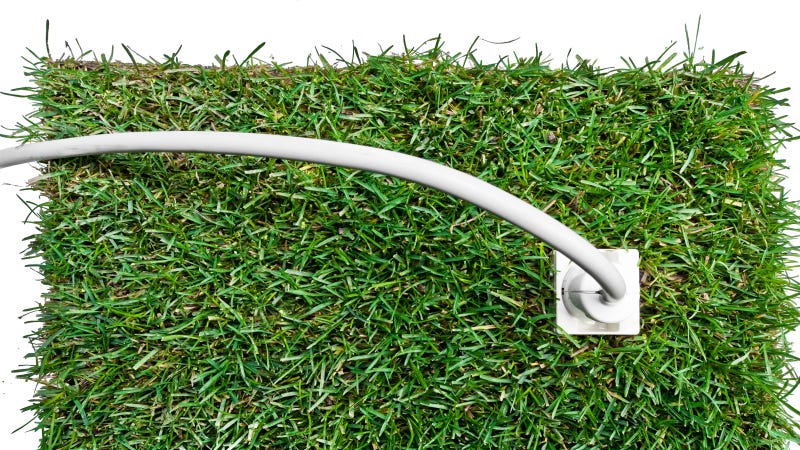 Long before wind and solar became viable sources of renewable energy, water was flowing through dams and creating power. Now, after decades of hydropower leading the country in electricity generating capacity among renewable sources, wind energy blew past it last year after several years of remarkable growth.
According to new data from the U.S. Energy Information Administration, 8,727 megawatts (MW) of new wind capacity came online in 2016, bringing total installed capacity to 81,312 MW compared to 79,985 MW of hydroelectric generating capacity. While wind's capacity may have overtaken hydro, the agency cautions that total generation in 2017 will likely still go to hydro "given the hydro fleet's higher average capacity factors and the above-normal precipitation on the West Coast so far this year."
In the meantime, wind power has been accumulating other firsts. The first offshore wind farm in the U.S. recently came online. And last month, a part of the U.S. got more than half its power from wind for the first time:

In the Southwest Power Pool (SPP) electric system, which extends from northern Texas to North Dakota and Montana, wind power recently supplied more than half of the system's generation mix for a brief period, reaching 52.1% (11,419 MW) in the early hours of February 12, 2017—a first for any of the seven U.S. regional transmission organization (RTO) electric systems that together serve two-thirds of the country's electricity consumption.
With installed wind power capacity crossing over 80,000 MW, it is now the United States'  fourth-largest source of electric capacity, behind natural gas, coal, and nuclear energy. According to the American Wind Energy Association, wind generates about 5.5% of America's electricity—enough to power 24 million homes—and about five times more than solar.

Installed wind power varies greatly by state, with windy Midwestern states producing over 30% of their power from wind. In total, 13 states get at least 10% of their power from wind.
"Wind is now cheaply and reliably supplying more than 20% of the electricity in five states and is a testament to American leadership and innovation," said Tom Kiernan, AWEA CEO, in a recent statement. "For these states, and across America, wind is welcome because it means jobs, investment, and a better tomorrow for rural communities."
President Trump has a notoriously antagonistic relationship with wind power, which mostly seems to be based on how turbines obstruct the views of some of his resort properties. Last October, Trump insulted wind power as being too costly and as killing "all the birds." However, surveys show that his supporters are major clean energy supporters.
Globally the growth of wind power has also been on a tear, and last year the energy source supplied more new power generation than any other technology. Scotland, a long-time leader in wind energy, sent more than 1.3 million megawatt hours to the national grid last month, a 43% increase compared to the same month last year, according to WWF Scotland. Last month, Denmark produced enough wind electricity to power the entire country. Last year, wind powered around 45% of Denmark's electricity. A substantial amount of Scotland's and Denmark's wind power is generated by offshore turbines.