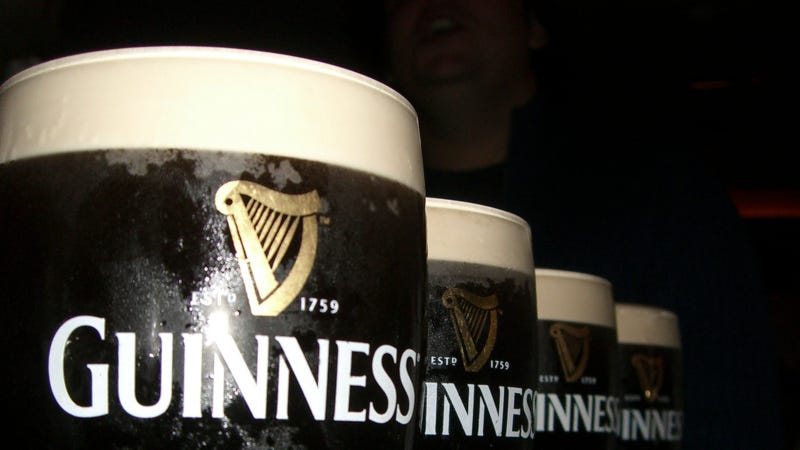 If you've ever been to the British Isles, you know that "real beer" is served warmish.
What you may not know is that it is also filtered using a byproduct of fish membranes, called isinglass.
Isinglass is the dried out part of freshwater fish's bladders that, when treated, separates out unwanted solids and particulates in substances like beer.
According to Smithsonian Magazine, many "real ale" cask beers have been using isinglass for over 100 years, even though today it is not really needed.
But in recent years, vegetarians and vegans have begun complaining that such ales are not friendly to them — any animal product used to create a food, even if it's not being directly consumed, is seen is taboo.
So now Guinness is pledging to abandon the process starting next year.
"Whilst isinglass is a very effective means of clarification, and has been used for many years, we expect to stop using it as the new filtration asset is introduced," a Guinness spokesman told The Times of London according to The Independent. They did not say what the material would be. Another common "clarifying" agent is derived from seaweed.
Leading the campaign to have the company abandon isinglass was a site called Barnivore, a vegan beer, wine and liquor advocacy/watchdog group.
For almost a decade, they have been corresponding with the Guinness and its parent company, Diageo, about the substance's use.
This weekend, they posted a link to the latest news on their Facebook page stating, "The vegan alternative to Guinness may soon simply be… Guinness!"
Rob covers business, economics and the environment for Fusion. He previously worked at Business Insider. He grew up in Chicago.