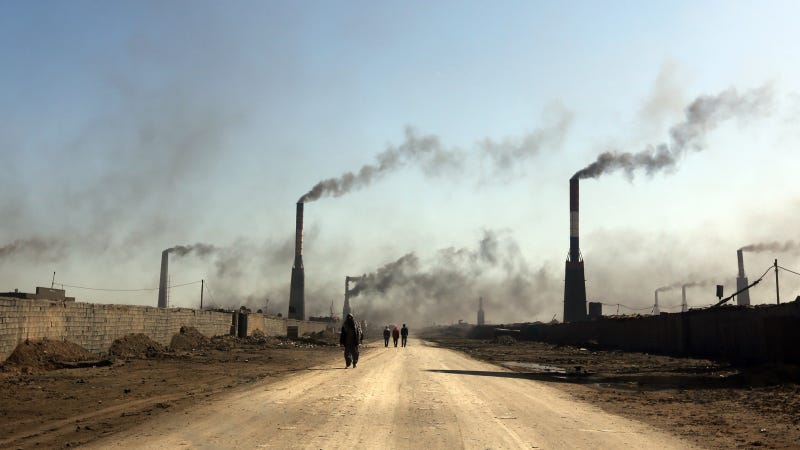 Last year saw zero growth in global carbon dioxide emissions, according to a new report from the International Energy Agency (IEA), the first time this has happened in a year not tied to a global economic downturn in 40 years.
"This is both a very welcome surprise and a significant one," said IEA executive director elect Fatih Birol. "It provides much-needed momentum to negotiators preparing to forge a global climate deal in Paris in December: for the first time, greenhouse gas emissions are decoupling from economic growth."
The Financial Times' Pilita Clark was first to report the data.
Global emissions of carbon dioxide stood at 32.3 billion tons in 2014, unchanged from the preceding year. Emissions growth has actually been slowing every year since 2010, when they grew 4.5 percent. Here's the chart from Europa.eu:
This suggests the steps that have been taken to mitigate climate change "may be having a more pronounced effect on emissions than had previously been thought," the agency said. Reduced coal output from China and increased energy efficiency and renewable energy in the West kept a lid on emissions growth were mainly responsible for capping emissions growth, it said.
The IEA's report jibes with new data from the U.S. Energy Information Administration showing that all but a handful of U.S. states had seen their CO2 emissions decline from 2005 to 2012.
Rob covers business, economics and the environment for Fusion. He previously worked at Business Insider. He grew up in Chicago.