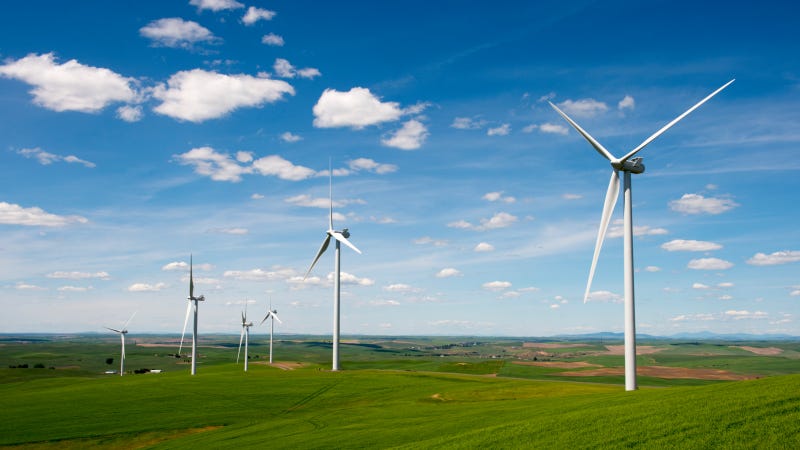 Thanks to a surge in renewables, global carbon dioxide emissions in the energy sector stayed flat for the second-straight year, the International Energy Agency reported on Wednesday.
Here's the chart. The world's energy sector emitted a total of 32.1 billion tonnes of carbon in 2015.
Renewables accounted for 90% of new electricity generation in 2015, the agency said, with wind alone producing more than half of new generation.
The agency discounted the role played by a slowing global economy in the flatlining of emissions.
"The global economy continued to grow by more than 3%, offering further evidence that the link between economic growth and emissions growth is weakening," it said.
The world's two largest emitters, China and the United States, both registered a decline in energy-related carbon dioxide in 2015, the agency found. In China, emissions declined by 1.5%, as coal use dropped for the second year in a row as the country pivots to less energy-intensive industries. In the U.S., the agency said, emissions declined by 2%, "as a large switch from coal to natural gas use in electricity generation took place."
Don't get too excited though—overall carbon dioxide emissions rose dramatically in 2015, thanks in part to a powerful El Niño.
Correction: Originally the headline read "Global CO2 emissions stayed flat for a second straight year," failing to identify that it only applied to the energy sector.
Rob covers business, economics and the environment for Fusion. He previously worked at Business Insider. He grew up in Chicago.