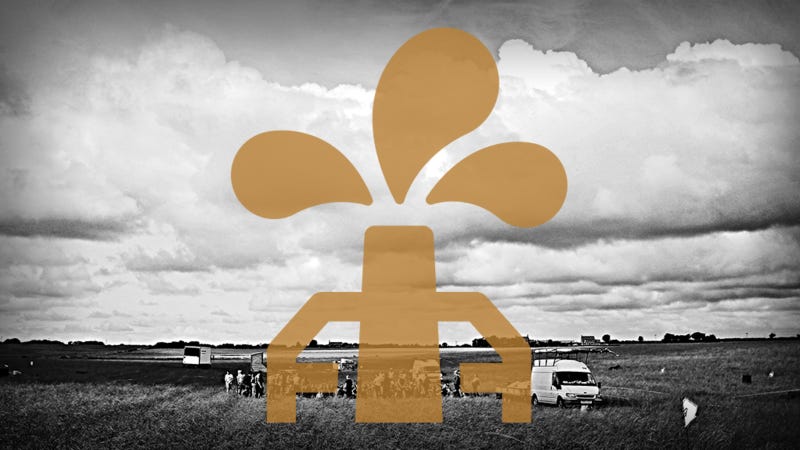 America's fracking revolution faces a big test at the polls next week.
The practice, which involves shooting millions of gallons into the ground to release hydrocarbons, features prominently in four state governors races heading into Nov. 4. In addition some analysts are saying a Texas city located in the heart of southern gas country that is seeking to ban fracking could serve as a bellwether for similar measures passing throughout the country.
Fusion has summarized the choices voters in these areas face on this crucial issue.
Earlier this summer, a group of Coloradans led by Rep. Jared Polis collected 200,000 signatures for a mid-term ballot measure that would have given local jurisdictions control over fracking regulations, and restricted fracking statewide to beyond 2,000 feet from schools and hospitals. The oil and gas industry prepared counter-measures that would have prevented towns from taking any measures on fracking, as well as restrict oil and gas development revenues.
Fearing for his reelection prospects, incumbent governor John Hickenlooper worked out a compromise that creates a legislative task-force to examine fracking's impact on the state and, for now at least, forestall the ballot initiatives. His opponent, Republican Bob Beauprez, has said that while he would hear the task force's recommendations if elected, he would not necessarily act upon them.
Pennsylvania now trails only Texas and Louisiana in natural gas production as it finds itself on pace to pump out 4 trillion cubic feet of hydrocarbons in 2014. The economic gains from this have been impressive: since 2011, the state's impact levy, a surcharge on every well drilled, has generated $630 million in revenues. That may seem like a lot, but because of how the fee is structured, its annual revenue generating capacity has actually stagnated, despite the fact that drilling activity keeps increasing year after year. As the National Journal's Clare Foran has reported, the state may actually be squandering its fracking wealth.
So Tom Wolf, a former furniture company CEO with a Ph.D in political science from MIT, has proposed a 5 percent severance tax that would help fund education in the state. Incumbent Gov. Tom Corbett has resisted calls for such a measure, even from some within his own party, saying it could cause drillers to leave the state.
Perhaps the most consequential ballot measure of all this November is in the city of Denton, Texas, just over the Oklahoma border and in the heart of Barnett shale gas country. If approved, the proposed ordinance to ban fracking would become the most significant in the country, since it will be the first approved in a state and region that has otherwise wholeheartedly embraced fracking. As the Texas Tribune reports, the oil and gas industry is closely watching the outcome.
"If one community after another continues to say 'Not in my backyard,' then before long, a tsunami of exclusion will jeopardize our freedom as a country," the Tribune's Jim Malewitz reported Chris Faulkner, the chief executive of Breitling Energy in Dallas, as saying.
You can see the views of the local leaders for and against the measure above, but perhaps the city's current mood is expressed by an undecided voter and Debbie Terry, interviewed by NPR's Mose Buchele:
"I am a Newt Gingrich, "Drill, Baby, Drill" kind of person…I'm very pro-drilling. Unfortunately, and it sounds very self-serving, I don't want it in my back yard."
---
In two other frack-country races, the outcome of the governor's race is more pre-determined. Nevertheless, the candidates have staked out strong stances on fracking.
In Ohio, incumbent Governor John Kasich is hoping to raise the state's severance tax to spread the windfall from the boom. His challenger, Ed Fitzgerald, though a Democrat, actually opposes the move, saying it could put a chill on drilling activity in areas that are already benefitting from the local economic rebound increased drilling has brought to towns and counties in eastern Ohio, where the Utica and Marcellus shales are concentrated.
Finally, 76-year-old Democratic incumbent Jerry Brown has all but locked up another term. Earlier this year, he signed legislation that will allow fracking to continue in the state's massive Monterey shale play. However, three counties in the play, including Santa Barbara, which already has 1,076 active wells (and thus potentially more in its future), all have fracking bans on the Nov. 4 ballot. These could end up getting challenged in court.
Rob covers business, economics and the environment for Fusion. He previously worked at Business Insider. He grew up in Chicago.