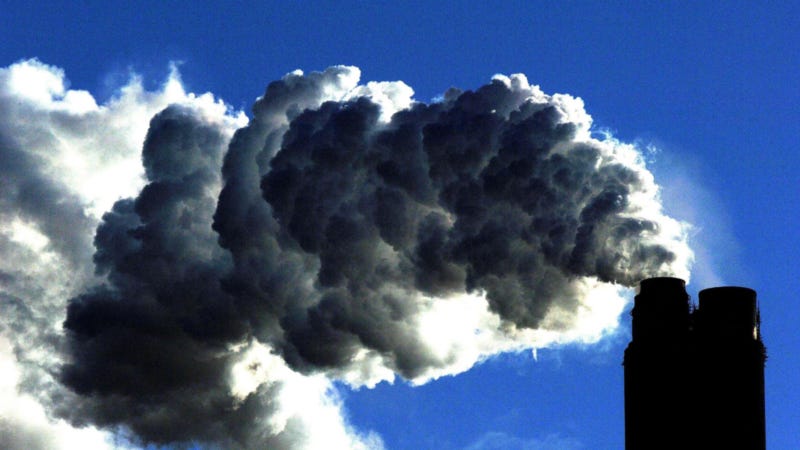 Shaun Miller has a lot to celebrate. He was one of four plaintiffs, joined by the Conservation Law Foundation (CLF), and the Massachusetts Energy Consumer Alliance who sued Massachusetts for falling short on greenhouse gas reductions, and won.
"This is an historic victory for young generations advocating for changes to be made by government. The global climate change crisis is a threat to the well-being of humanity, and to my generation, that has been ignored for too long," said Miller. When he's talking about his generation Miller, 17, is talking about teens.
Miller, along with plaintiffs Isabel Kain, James Coakley, and Olivia Gieger, is one of many young Americans fighting to protect the climate. This case was a resounding victory for them.
On Tuesday, the Massachusetts Supreme Court ruled that the state hasn't abided by the environmental reforms laid out in the 2008 Global Warming Solutions Act. The decision overturned rulings by lower courts that sided with the state, marking a reversal from previous opinions. Now, the state's Department of Energy Protection must take a number of specific measures to make sure that by 2020, the state emits 25% fewer greenhouse gases than it did in 1990.
In a statement given on Tuesday, CLF lawyer Jenny Rushlow called the decision a victory. "Today our highest court declared clearly and unequivocally that our leaders can no longer sit on their hands while Massachusetts communities are put at risk from the effects of climate change," she said.
For the teens who heard the arguments presented before the court back in January, the ruling was emotional. "It's so surreal. I always 
believed in what we were doing, so it was such an amazing moment to see the results," Gieger, 17, told The Boston Herald. She added, "It's amazing to see what effect we can have."
Kain and Coakley are students at the Boston Latin School. Miller, who attends Wellesley High School along with Gieger, couldn't wait to tell her the news. "I was in school and I ran to tell Olivia that it worked out that way… I kept telling her, 'We won! We won!' It was such a great day for us and the people in Massachusetts," he told the Herald.
If our planet's future lies with teens, it might just be alright.
Danielle Wiener-Bronner is a news reporter.