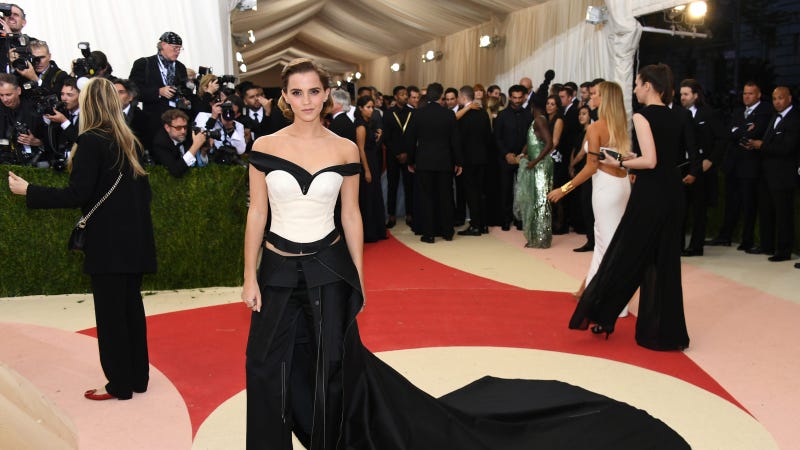 The winner of "greenest" dress at the Meg Gala by many miles was actress Emma Watson, who wore a dress that had a body made out of recycled plastic bottles.
The dress was part of the 30 Wears campaign, an initiative created by designer Livia Firth to challenge fashion houses to create clothes that can be worn 30 times. Firth co-designed Watson's dress with Calvin Klein.
The other green parts of the dress:

The zippers were made from recycled materials
The inner bustier was crafted from organic cotton — Watson noted in a Facebook post that conventional cotton "is one of the highest impact crops, using more chemicals than any other crop in the world."
The gown's lining was made from organic silk
"It is my intention to repurpose elements of the gown for future use," Watson said in her post. "The trousers can be worn on their own, as can the bustier, the train can be used for a future red carpet look… I'm looking forward to experimenting with this. Truly beautiful things should be worn again and again and again."
Watson also roped in Margot Robbie and Lupita Nyongo to wear dresses that incorporated organic and recycled materials to the gala, whose theme was technology.
The U.S. alone throws out more than 60 million plastic water bottles each day, something that has made much of the country's recycling efforts nearly moot.
Rob covers business, economics and the environment for Fusion. He previously worked at Business Insider. He grew up in Chicago.