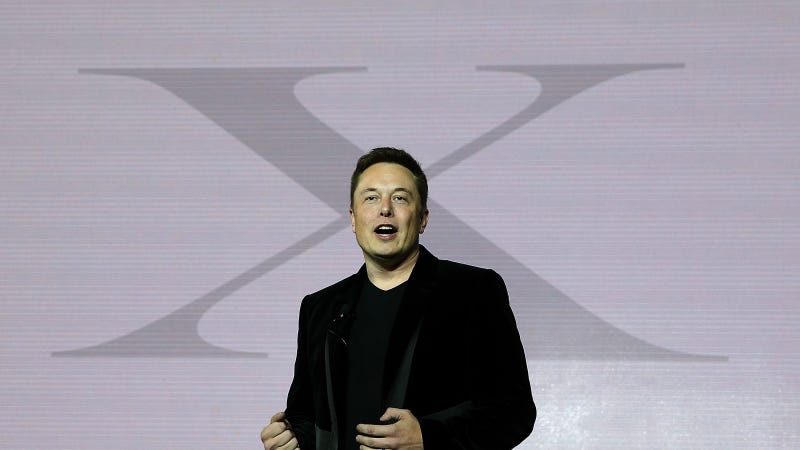 Elon Musk is basically trying to save the world.
Just a few days after announcing Tesla's all-electric SUV called the Model X, his latest step is creating world's most efficient rooftop solar panel.
On Friday, SolarCity, the company he chairs, announced it will start producing panels with a module efficiency exceeding 22%. That translates to $0.55 a watt—still a bit higher than Chinese-made panel prices, although those are artificially reduced by tariffs, Jade Jones of GTM Research told me. But thanks to the efficiencies, the panels will produce 30-40% more power than a standard issue solar panels despite being of comparable size.
The breakthrough was achieved largely through efficiencies achieved in the typical panel manufacturing process, SolarCity's communications VP Jonathan Bass told me. They will be available for most customers starting in 2017.
It's worth noting that rival SunPower has claimed its panels can reach 23 percent efficiency; SolarCity says its panels' efficiency was verified by the Renewable Energy Test Center, "a third-party certification testing provider."
Whatever the case, the company said the panels will be manufactured at its new Buffalo, New York facility, a unique feature given that almost all other solar panels are made in China.
SolarCity remains by far the largest residential solar panel installer in the U.S., having affixed 34% of all rooftop panels in the first half of 2015, according to GTM Research. The next closest, Vivint, installed 12%.
Overall, solar panel installation continued at a steady clip in the second quarter of 2015, with 1.3 gigawatts being installed, a record for the second quarter in the U.S. and the third-most ever, according to GTM Research.
Rob covers business, economics and the environment for Fusion. He previously worked at Business Insider. He grew up in Chicago.