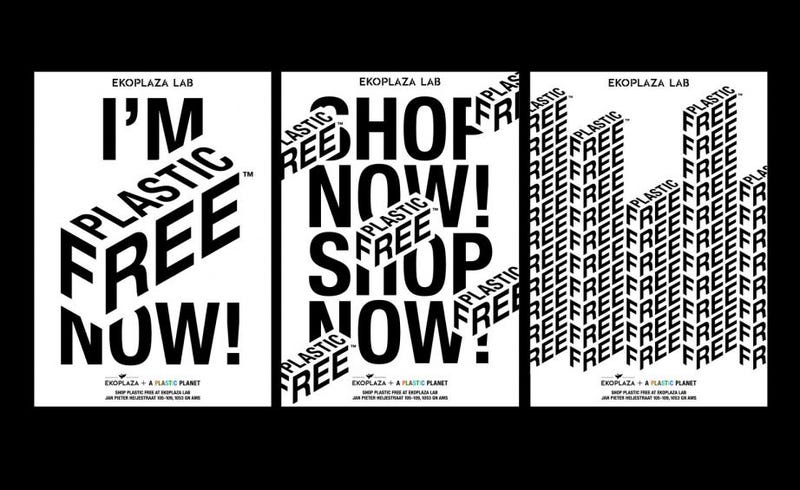 A plastic-free supermarket aisle opened earlier this week in a major supermarket chain in the Netherlands, giving shoppers the opportunity to choose from more than 700 plastic-free products. Instead of food being wrapped in a material that can take thousands of years to decompose, products are packaged in glass, metal and cardboard containers, as well as other materials that can be composted.

The supermarket chain, Ekoplaza, has said that by 2018 it hopes that all 74 of its stores across the Netherlands will have a plastic-free aisle. The move comes a few months after scientists reported that humanity has created over 9 billion tons (8.3 billion metric tons) of plastic since we first started mass-producing the material in the 1950s - roughly the weight of 25,000 Empire State buildings produced in plastic in less than 70 years.
The idea for the plastic-free aisle came from a collaboration between an environmental group and an advertising agency. For the environmental group, A Plastic Planet, the motivation was simple: figure out a way to reduce plastic consumption.

"For decades shoppers have been sold the lie that we can't live without plastic in food and drink. A plastic-free aisle dispels all that," said Sian Sutherland, co-founder of A Plastic Planet, in a press release. "Finally we can see a future where the public have a choice about whether to buy plastic or plastic-free. Right now we have no choice."
The motivation for the adversiting agency, Made Thought, was to make avoiding plastic sexy. The result was a 'Plastic Free Mark' sticker that allows consumers to know more about the packaging their food comes in.

"The aim is to have an easy to identify mark that consumers can find so they know for certain that they're buying a product that does not add to the flood of single-use plastic," explained Made Thought's founders Paul Austin and Ben Parker in an interview with Wallpaper. "Those who want to use the mark will have to apply to A Plastic Planet, which is working with industry to make sure products that carry the mark are completely free from plastic."
Notable, Ekoplaza isn't alone in its bid to reduce packaging waste from supermarket products. Ouni is a completely zero waste supermarket that opened in Luxembourg in 2017. The store, which sells about 1,000 different food products, serves 100 customers a day. Ekoplaza's aisle is significant in that the market serves a larger customer base; this is a first major signs that plastic-free could be moving mainstream.
The aisle will have 700 plus items, including meat, rice, dairy, chocolate, cereals, yogurt, snacks, fresh fruit and vegetables, and the price of the plastic-free products isn't slated to be any higher than plastic-wrapped products.
"There is absolutely no logic in wrapping something as fleeting as food in something as indestructible as plastic," said Sutherland. "Plastic food and drink packaging remains useful for a matter of days yet remains a destructive presence on the Earth for centuries afterwards."