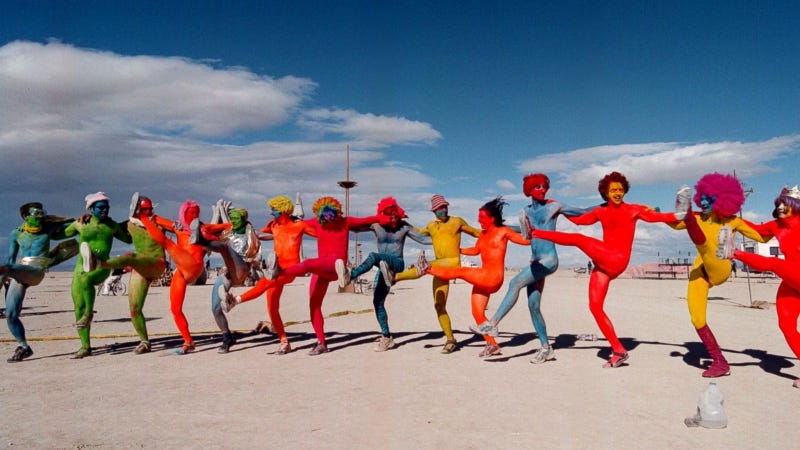 Burning Man 2014 is upon us, but some are more aptly calling it "Raining Man." What a bummer: You wake up for the first day of the one week you've been waiting all year for; you drive three hours from Reno to the Black Rock Desert and you get turned away at the gate. No entry, no exceptions. Rain storms that started at 6 a.m. have made the ground impassable for vehicles. Isn't this supposed to be the desert?
Spend the first night of Burning Man in Reno? Not ideal, but Burners are making the best of it.
Fusion's own Burning Man team - Cleo Stiller, Ignacio Torres, and Doug Forte - are camped in Reno for the night with hundreds of other Burners.
The plan is to head out tomorrow morning, weather permitting. But in the meantime, we're tracking down the Burning Man festivities here in Reno.
Ignacio Torres is a segment producer for "Alicia Menendez Tonight," a California native, and a proud graduate of the University of California, Davis, and Columbia Journalism School.