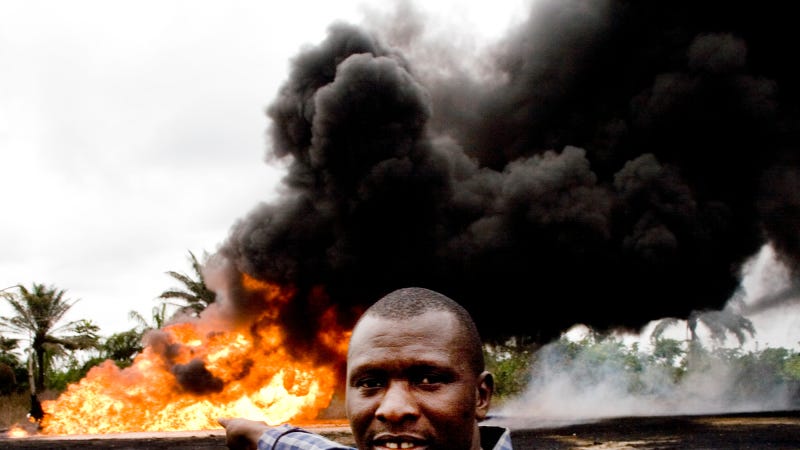 Need more evidence that climate change is happening right now? There's an Instagram account for that.
Since November, James Whitlow Delano, an American photojournalist specializing in environmental issues, has been posting vivid photos documenting how Earth's changing climate is impacting people around the world, from brush fires and smog to drought and ice melt.
Delano has contributed to National Geographic, the New York Times Magazine, Time, and a host of other publications, and has won numerous awards.
But he's found Instagram to be an especially potent medium.
"The beauty of Instagram is that it is a pop venue," he said in an email. "It breaks out of the cloistered photo world and the mainstream media world. It cuts right to ordinary people around the world. They/we (I count myself very much among the ordinary masses) are the ones who have to resolve this issue and they/we are the ones who will be affected by the consequences."
Here are some of the most striking cuts we found:
The project grew out of Delano's week-long stint last year running the Instagram account of the International Center of Photography in New York.
"Something really clicked," Delano said. "I realized, although I had been documenting environmental stories, climate change issues tied them all together, whether they be in the equatorial rainforests, expanding deserts or melting glaciers."
A few weeks later, he met met the co-founder of the EverydayAfrica Instagram account, Peter DiCampo, and asked if he could add his account to the "Everyday" family. DiCampo agreed.
Of course, the project is not aimed at skeptics, who will "always [have] a hand-hold" because of science's resistance to uncertainty, Delano says.
Rather, the site is designed to show the immediacy and widespread scale of the problem. Delano makes a point of posting photos from all continents, including the Americas. Here's one showing a boy watching a forest fire in British Columbia from his family's pickup truck.
"What I want to present with these photographs, which are made by photographers on six continents, of climate change encountered on seven continents, as nowhere and no one is immune to climate change. Climate change is not happening 'over there.' It is happening here."
Delano also documents sources of harm emissions, like this stray oil fire in Africa's Niger Delta…
Or China's unrelenting smog.
Delano's own most-liked photo (as in one that he took) was the following — which may not seem like it has much to do with climate change.
But it very much does, Delano said.
"The point I was making is that Japanese people, more than almost any other nationality,endure being crammed into trains like that but, because they, from a wealthy country, take public transportation to such a degree, the average Japanese person's carbon footprint is 1/2 of the average American's.  That factoid impresses me and it struck a chord with Everyday Climate Change feed viewers."
Rob covers business, economics and the environment for Fusion. He previously worked at Business Insider. He grew up in Chicago.