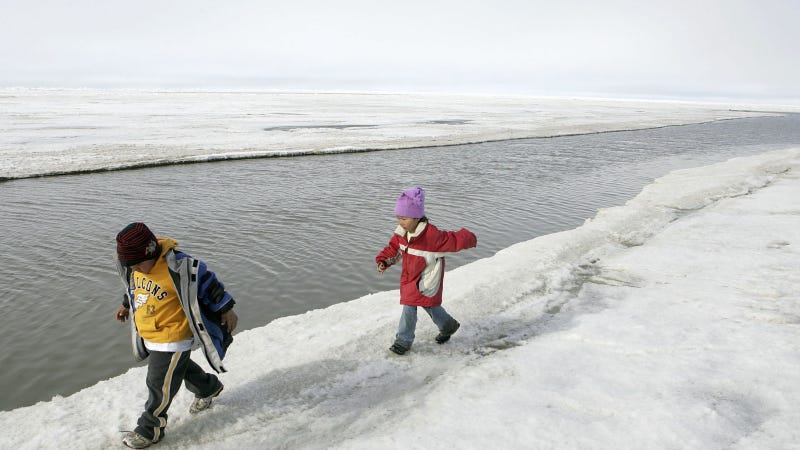 It may be the middle of July, but the lack of snow across the northern hemisphere has climate researchers worried. Snow cover in the Arctic—where it's typical for snow to stay on the ground until the spring and early summer—reached near-record lows in June.
Snow covered about 2.1 million square miles of the northern hemisphere in June, according to data from Rutgers University's Global Snow Lab and first reported by the Alaska Dispatch News. That's the second lowest level for June in the 48 years snow cover has been recorded. The average for the month is 3.63 million square miles.
For example, here's what the snow cover looks like today, according to the Rutgers lab:
And here's a chart showing how the snow cover in June differed from the average levels each year:
The lack of snow in Alaska and western Canada may be part of the reason that the region has been ravaged by forest fires this summer, with fires having burned more than 3.5 million acres in Alaska. Other western states have also been hit by forest fires in the past few months.
"The forest fire season you've got right now, it has roots probably going as far back as last winter," Mark Serreze, the director of the National Snow and Ice Data Center, told the Dispatch News. "There wasn't much snow on the land and it's been a warm and dry spring and these things all combine."
This is not a sudden problem: snow cover in May was the third-lowest on record. And this year also marked the warmest May on record.
Casey Tolan is a National News Reporter for Fusion based in New York City.