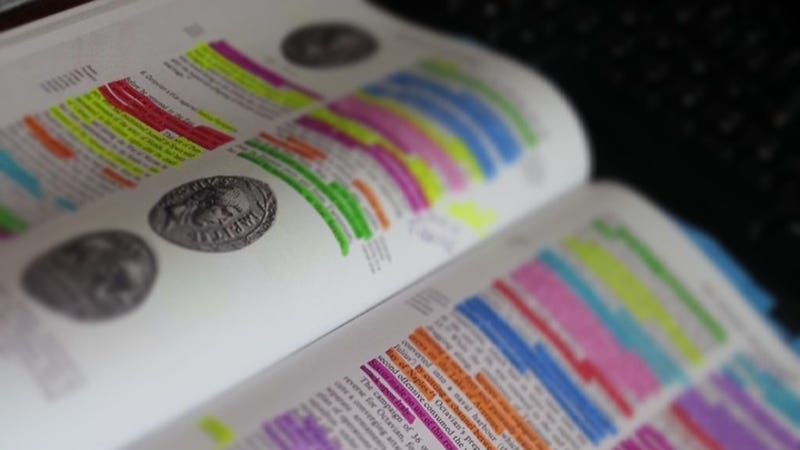 At its annual conference earlier this month, the National Education Association (NEA), which has close to three million members, voted to adopt Portland, Oregon's pioneering climate education plan as a model for its own agenda.
Climate change education has spread across the country in fits and starts as local and national politics have obscured the dissemination of teaching materials and professional development opportunities. The NEA's increased emphasis on teaching climate literacy will facilitate implementation of a nationwide climate curriculum, something many environmentalists consider crucial in confronting global warming.
In May, the Portland school board unanimously approved a resolution banning textbooks and other materials that spread doubt about the severity of human-driven of climate change and its roots in human activities. The resolution states that "it is time for school districts to redefine what it means to educate students for a future of certain climate change," and that "students should develop confidence and passion when it comes to making a positive difference in society, and come to see themselves as activists and leaders for social and environmental justice."
The highly politicized debate over the causes of and solutions to climate change has made implementing this type of progressive curriculum exceedingly challenging in many school districts. And even when something like this does gain traction, the force of the blowback can be overwhelming. After the resolution passed in Portland, the Portland Oregonian argued that the school board's agenda went too far, and that it's unlikely to encourage students to think critically about climate change because of the way it internalizes not only a body of knowledge, but also a system of values.
Bill Bigelow, curriculum editor of Rethinking Schools magazine and co-director of the Zinn Education Project, helped draft the Portland resolution. He said the group involved in writing the resolution included "teachers, retired teachers, parents, students, and climate activists," and that that's "exactly the kind of collaboration we're going to need if the school curriculum is ever going to change."
He said that teaching terms like "climate justice" are important because they help students understand that "the people being hardest hit by the climate crisis are often the very people who have had the least to do with causing it."
"Climate justice means taking an approach that puts the lives of the most vulnerable at the center of the curriculum," he said. "And climate justice means encouraging students to see themselves as activists—as people who can make a difference in the world, individually and collectively."
Bigelow, who has developed a climate education book for teachers called "A People's Curriculum for Earth," said that he thinks one of the reasons textbooks are so tentative about the very existence of manmade climate change is because publishing companies are fearful of losing market share in regions of the country where political leaders are also climate change deniers.
"Look at a typical textbook and there are often large number of 'teacher advisors' from Texas," he said. "Texas is an enormous market, and the politics of the Texas board of education continues to play a role in what kids are taught throughout the country."
A 2014 report from the Texas Freedom Network and the National Centre for Science Education found a number of instances in Texas textbooks that contradicted recognized science and seeded confusion about what causes climate change.
School boards and state and local politicians hold great sway of educational curricula, and in many cases they've made it harder to adopt things like the four-year-old Next Generation Science Standards (NGSS). To date, less than half of the states have adopted the standards, which are controversial for their approach to scientific topics like evolution and climate change.
When Wyoming's education officials decided to start utilizing NGSS in 2014, the state legislature took matters into their own climate-denying hands by banning the spending of money to review or adopt the standards. Then in 2015, the state repealed this budgetary footnote, making NGSS once again available to state educators.
Staci Maiers, NEA's senior press officer, told me that the organization "will encourage state and local affiliates to create climate literacy resolutions." She also said they will help publicize the innovative work NEA members are doing to educate students and their communities on climate-related issues.
Bigelow said "there is excellent teaching going on about the climate crisis, but this is not reflected in the official school curriculum."
"Our hope is that the resolution in Portland, and the one adopted by the NEA in support of the Portland resolution, will greatly increase the sharing among educators and the conversation around teaching about climate change," he said.
Bigelow said that the resolution is a model for other districts to follow and that the process of replicating the model nationwide is already underway.
As climate education makes local inroads, major advocates of climate action are working hard to make global warming a priority in the minds of 2016 voters. In May, environmentalist billionaire Tom Steyer formed a new super PAC with a number of top labor unions including the NEA. The group recently announced a $10 million campaign to defeat GOP presumptive nominee Donald Trump.
"Stopping the party of Trump is our number one priority this year," Steyer said. "Week after week, Trump continues his racist, xenophobic and hateful campaign for the highest elected office in America. Whether it's on climate change, economic opportunity or racial justice, a Trump presidency would be a disaster for working families. We need to stop Dangerous Donald."