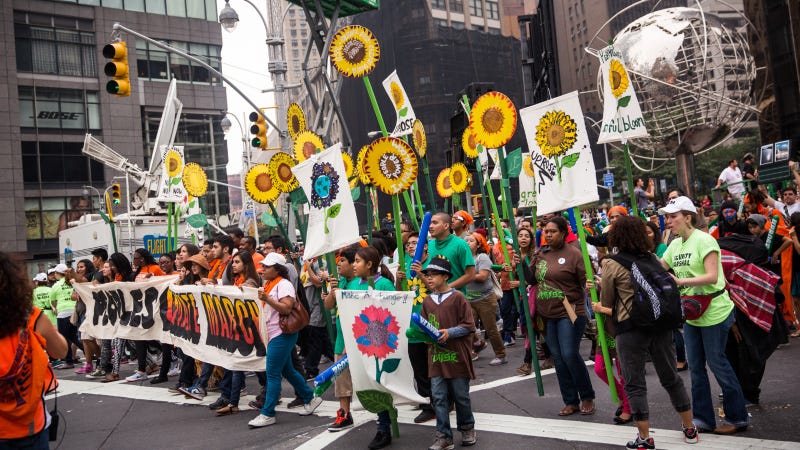 More Americans say they're concerned about global warming than at any time in nearly a decade, according to a new Gallup poll.
From Gallup (emphasis added):

Americans are taking global warming more seriously than at any time in the past eight years, according to several measures in Gallup's annual environment poll. Most emblematic is the rise in their stated concern about the issue. Sixty-four percent of U.S. adults say they are worried a "great deal" or "fair amount" about global warming, up from 55% at this time last year and the highest reading since 2008.
Another striking statistic from the poll: the number of Americans saying humans are the chief cause climate change (65%) is at an all-time high, and is a full ten points higher than the same figure in 2015.
It's not hard to see why the U.S. is suddenly more hospitable to acceptance of climate science. The weather over the past year has been intensely volatile, with deep freezes followed by unseasonable warmth followed by tornadoes followed by historic blizzards. There have also been droughts and floods and fires raging. It's all enough to make people more concerned than they've been in a long time.
Jack Mirkinson is an editor at Fusion. Follow him on Twitter at @jackmirkinson.