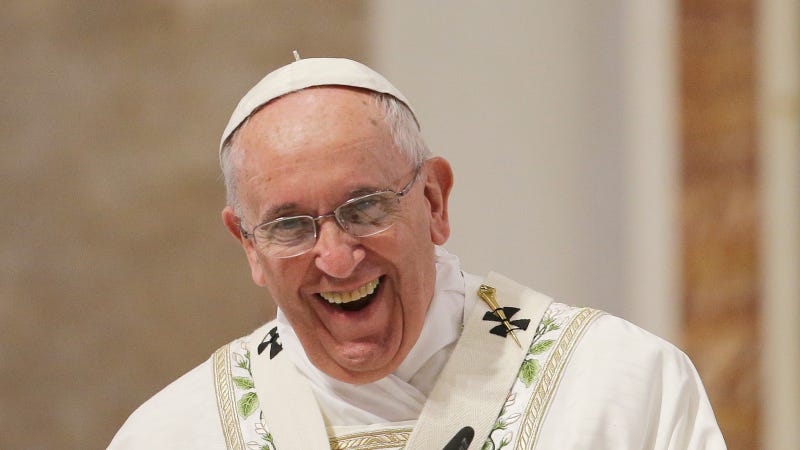 Pope Francis delivered an encyclical on climate change this week, touching on its root causes—a reliance on fossil fuels, tech culture and consumerism, and the financial system—and the profound lifestyle changes needed to address the problem.
What did everyone (OK, the Internet) really think about it? The actual document was quite long. But the Pope has proven a master of social media, and for the past 48 hours has been Tweeting the most important passages.
So below are all 63 tweets, ranked by number of faves at the time of this post's composition.
Some quick takeaways:
1) Obviously, the "filth" tweet got the most play. Interestingly, that tweet came off less cutting in other languages. In Spanish and Italian, it was translated as the world "deteriorating" or "decomposing" (no Tweetstorm was issued in French).
2)  Some of the most popular tweets had to do with the suffering animals are feeling as a result of climate change. Some of the least: inequality and market forces. This may offer some insight into climate change activists into how to tailor their message.
3) Passages that touched either directly or indirectly with religion, God, or the Bible performed least well.
It's possible some of the fave volumes here were affected by the time they were released. But we think they tell us a lot about what parts of the climate change question, and what aspects of the Pope's worldview, resonate most strongly with the Twitterverse. Check it out:
Rob covers business, economics and the environment for Fusion. He previously worked at Business Insider. He grew up in Chicago.